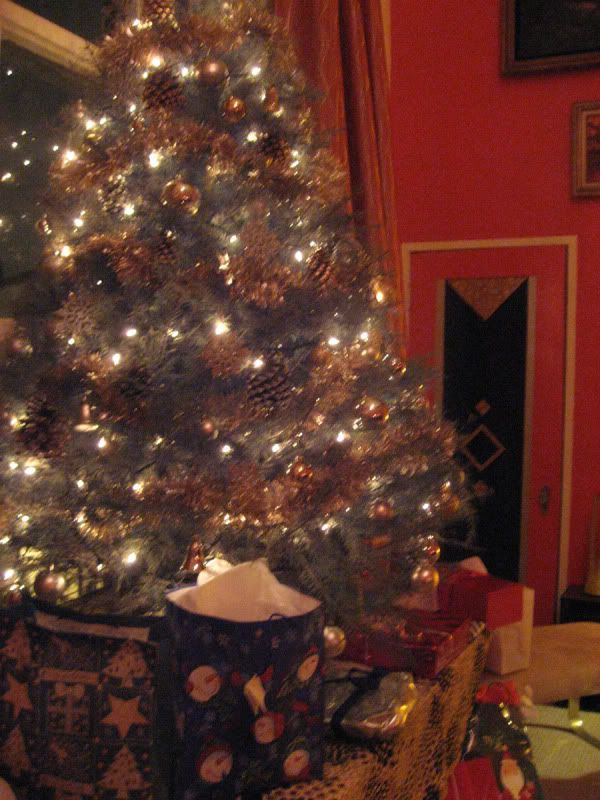 Senor and I are very big fans of White Elephant parties. This year they were so plentiful that I believe that everyone else is also jumping on the circus train. We held ours on Dec. 30 so that people had a chance to re-gift some of the duds they received on Christmas. In order not to break the bank, we asked that everyone contribute a drink or food dish and to, of course, bring a present that was either good, bad, or questionable. We ended up with around 30 gorgeously wrapped gifts which held possible delight or despair for their recipients. With our " no present left behind rule", the recipients were forced to take home and deal with their fabulous finds. Our rules were that the person who was # 1 began the game and ended the game. There was no limit on stealing and only 2 other rules applied. When a present was stolen from you, you could open a new one or steal one from somebody else, except for the gift that was just stolen from you. You could however steal it back if you are robbed later on. It is also very important to display the opened items all together so that the gems are easier to spot. (no hiding behind the back!) A fabulous display also makes the items of questionable taste seam more desirable. Some of our most fought over items were an amber glass dish, a chrome squirrel nutcracker, and food art from the 1970's called Incredible Edibles. Everyone loved the cut throat rules so much, you would have though I was in a den of thieves! After the game ended, we retreated into the dining room for more fabulous food and drinks that everyone contributed. Thank you to all of our friends who helped us pull off such a festive fete.
Club promoter Mario Diaz (left) and Lou Becker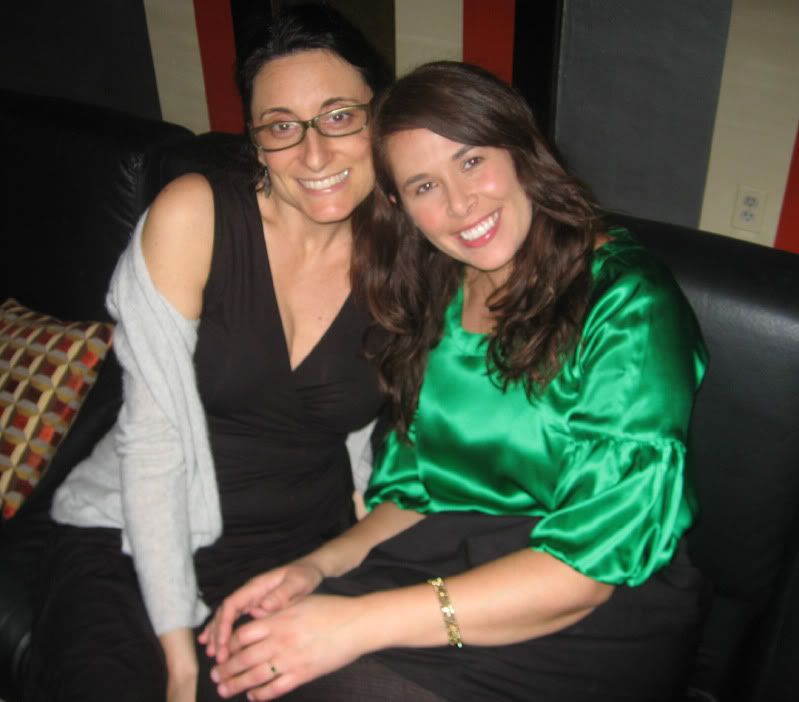 Susan Littenburg and Beth Husnik looked beautiful and festive
Our friend Oscar hosted one of the pre-Christmas White Elephant parties we attended. http://jonamordecor.com/groovy-white-elephant/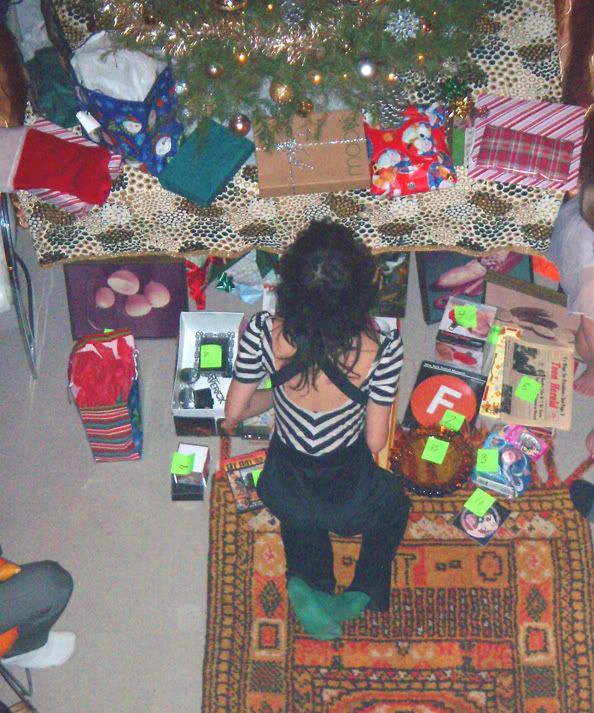 Ann-Marie peruses the bounty of gifts.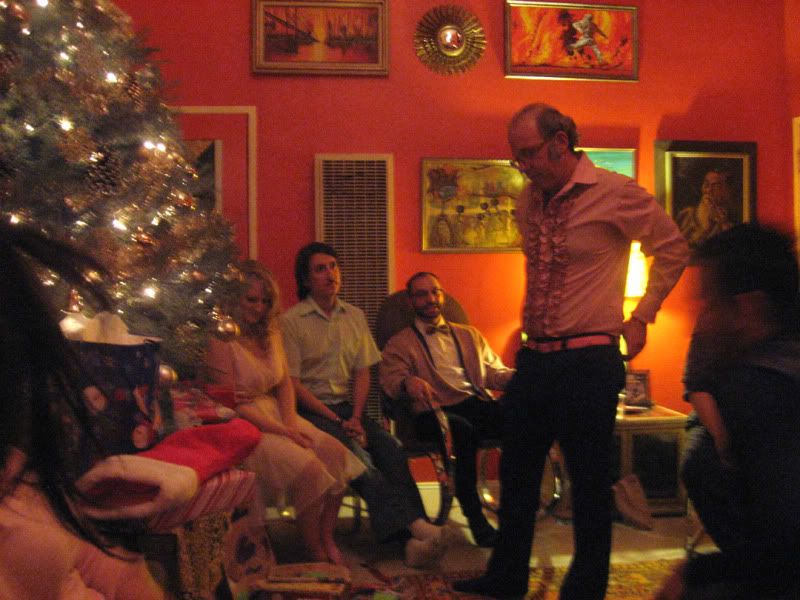 Senor is up. Will he steal or unpeel ?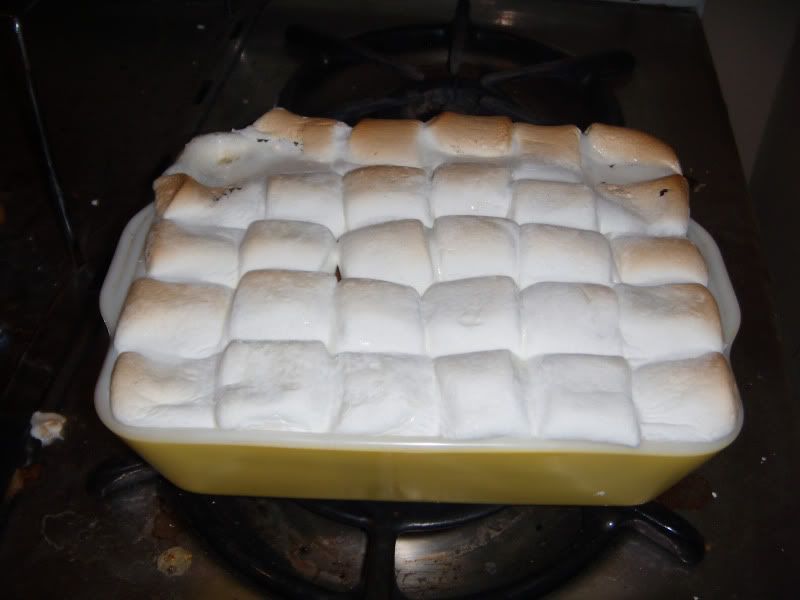 Jackie Beat contributed this delectable sweet potato pie.