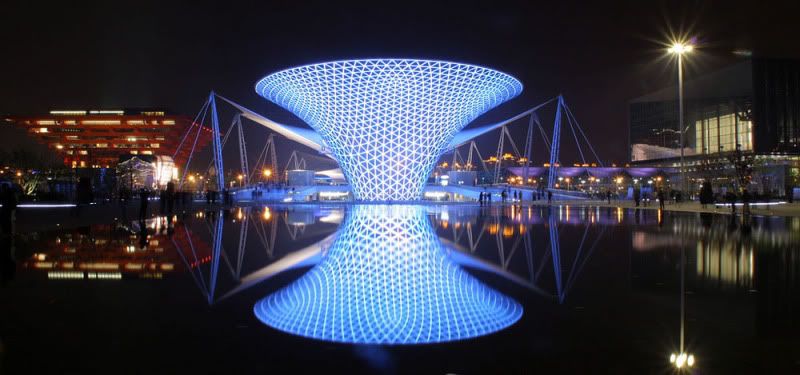 The Shanghai World Expo 2010 is now in full swing. I have been watching from the cyberspace sidelines in amazement at how the countries of the world decided to represent themselves and their contributions. It's kind of like "America's Next Top Model" for developing countries. They have even even grouped together the "Axis of Evil" contributors such as North Korea and Iran. The level of contemporary kitsch seems to be off the charts. I have noticed some similar inspirational thread between many of the pavilions. The overall theme of the Expo is "Better City, Better Life". I have pictured many of my favorite pavilions below under my own appropriate categories.
THE
TORD BOONTJE
INSPIRED PAVILIONS: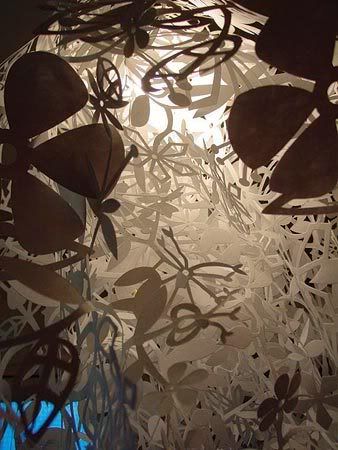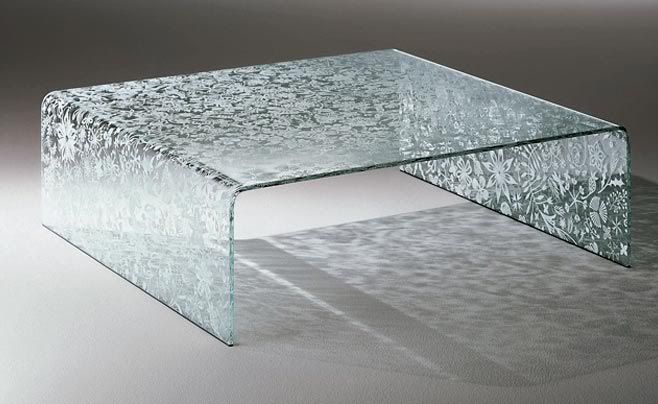 The Russian Pavilion makes the transition from day to night.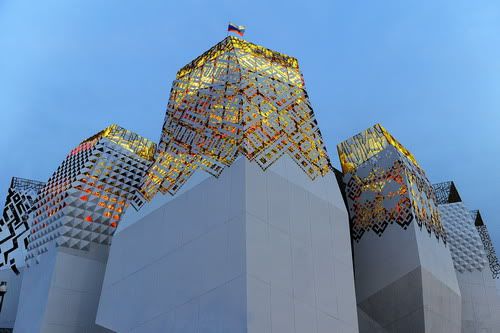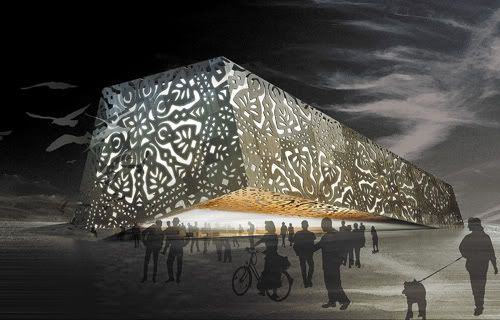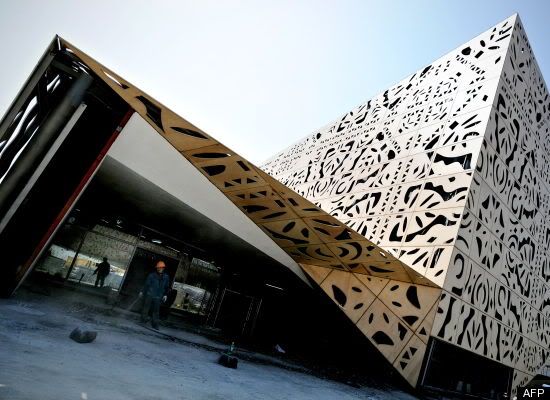 The Poland Pavilion pays homage to it's paper-cutting craftsmen and with this feminine, modern structure.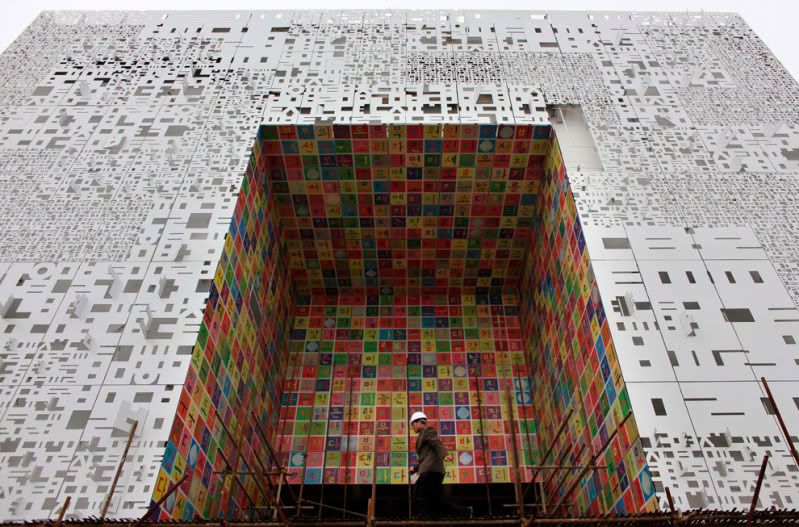 The South Korea Pavilion uses die-cut numbers and letters to create its facade. The colorful facing of the other material juxtaposed to it reminds me of the Eames' House of Cards.
THE
RETRO FUTURISM
INSPIRED PAVILIONS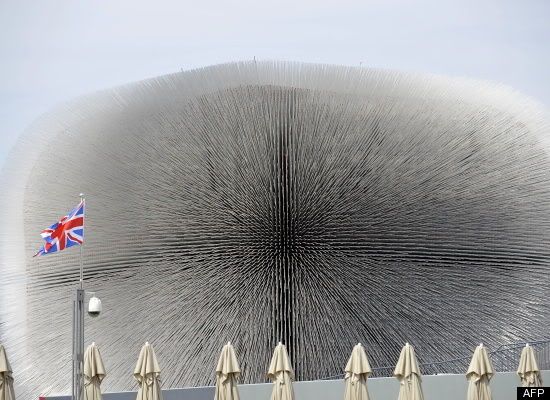 The UK Pavilion was designed by Thomas Heatherwick and consists of a swaying chorus of acrylic rods. Very Mod.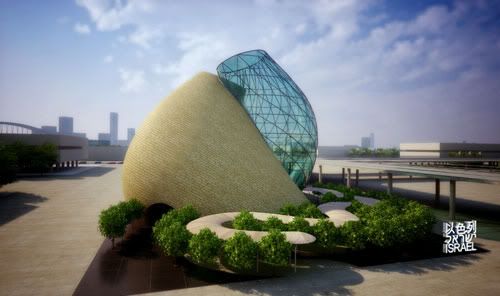 The Israel pavilion reminds me of the work of Architect John Lautner.
THE
DISNEYLAND
INSPIRED PAVILIONS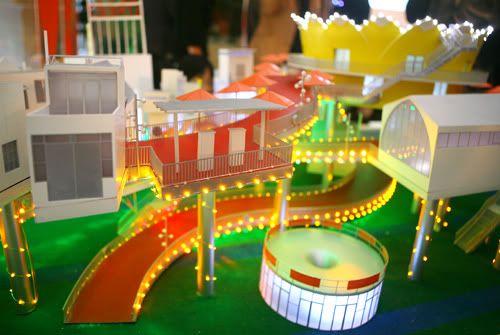 I love how the Danish pavilion resembles a Tutti-Frutti factory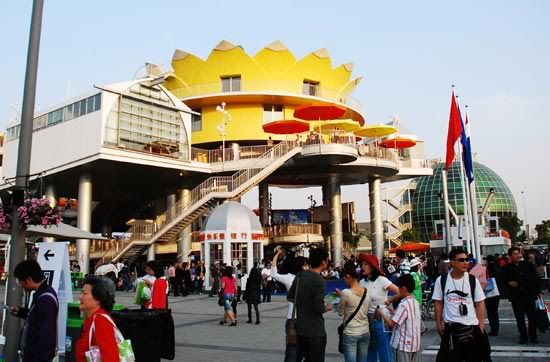 The real thing is very delightful and the umbrellas complete this whimsical entry.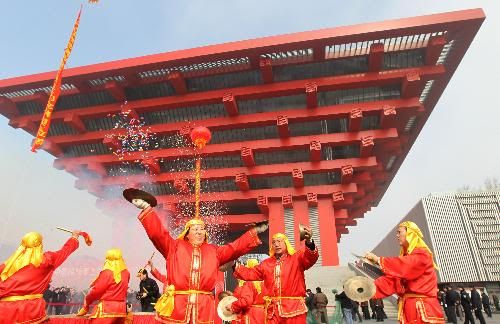 The Chinese Pavilion makes a very iconic statement.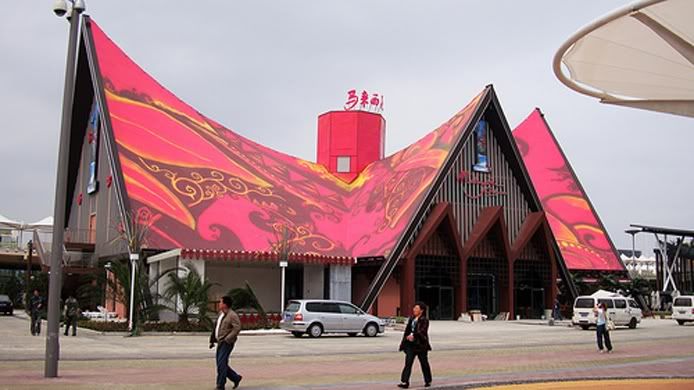 The groovy Malaysian Pavilion looks ready to party with its psychedelic roof.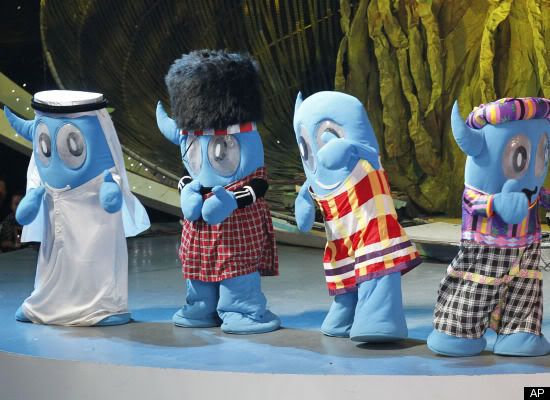 Speaking of parties, the opening ceremony featured the Expo mascot representing over 190 countries. The Mascot is named Haiboa who looks like Gumby mated with a lady smurf . A chorus line of these kitschy cuties cut a rug in "It's a Small World" style.
THE
EARTH MOTHER
PAVILIONS: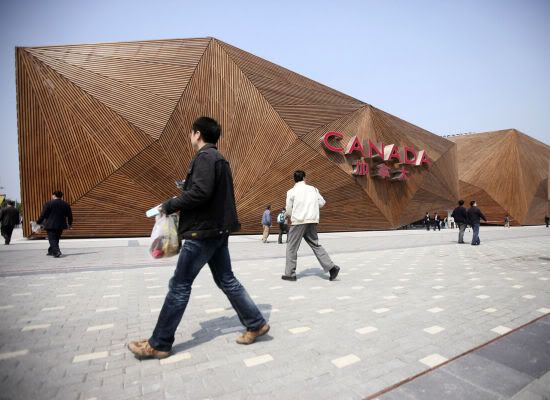 Canada's Pavilion looks like a rocket that was made out of toothpicks and ready to blast off!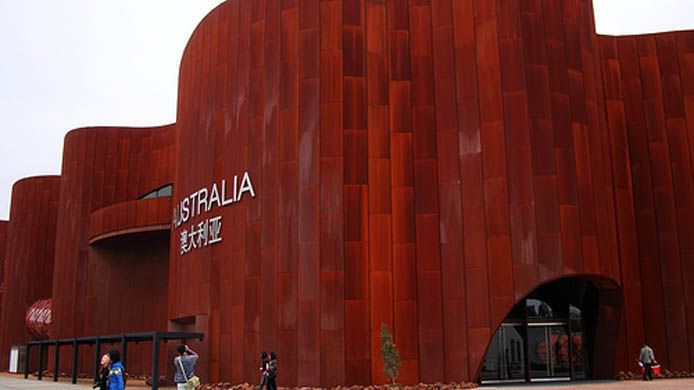 the Australian Pavilion is made of a special weathering steel that looks very woodsy and 1970's.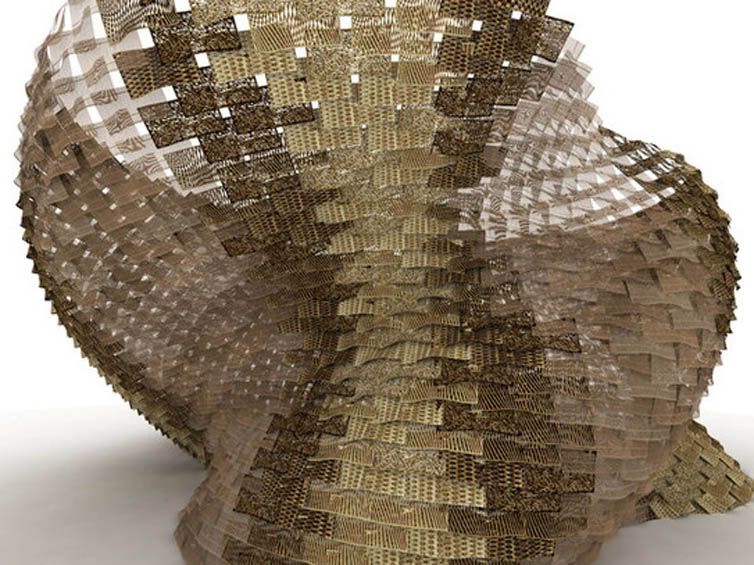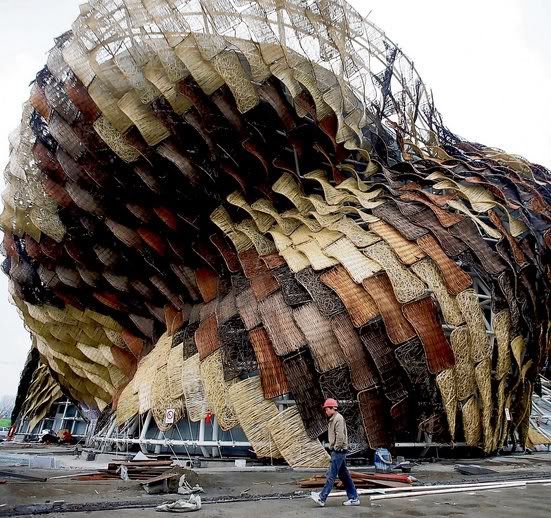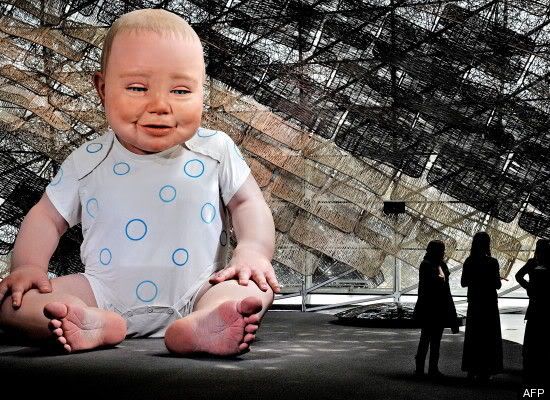 I love the Spanish pavilion and its undulating ruffles of raffia. The giant baby adds an element of the bizarre.