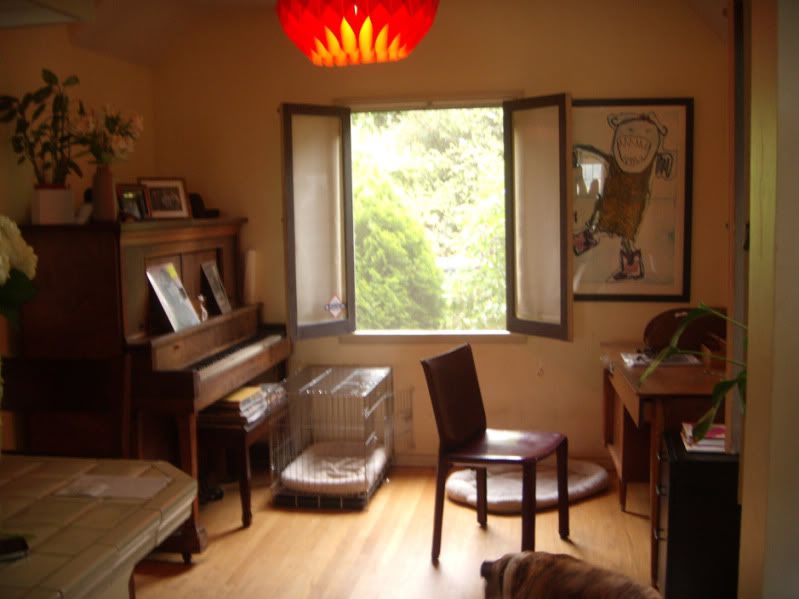 We are currently working on some wonderfully fun and functional rooms for Roddy Bottom in the Silverlake area of Los Angeles. Nature is the concept and the style is a whimsical mix of Traditional , Organic Country and a little Mid-Century Modern thrown into the mix.
The small area above is a lovely little nook leading out from the kitchen and adjacent to the living room. The area was a moderately functional office and catch all that included a hardly used player piano, records, and doggy items. Since we would be relocating the office and there was already a nice breakfast nook on the other side of the kitchen, we had to figure out the best use for the space. We decided to create A Victorian inspired gentleman's parlor that would interpret our nature concept in a fun and fresh way. We used and autumnal color palette inspired by the drapery fabric below. The wall paint color was inspired by the caramel color of the small leaves. Using an earthy color on the walls will pop your bolder colors, while at the same time grounding them. We reupholstered the vintage 70's sofa in a vintage leaf print from the same period. The green and orange bee fabric on the French country inspired armchair has a traditional mod flair. All of the fabrics are united by the use of our dominant palette colors of brown, green, orange, and white.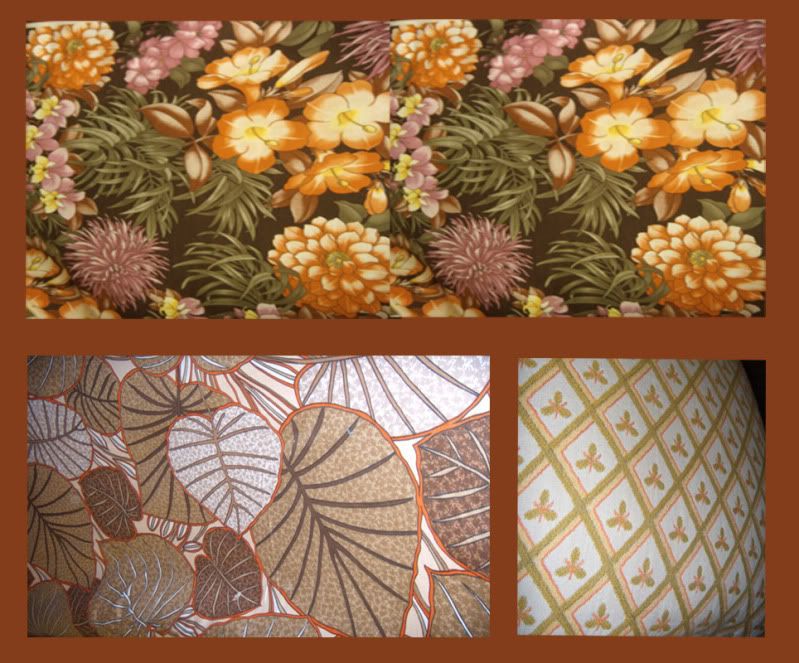 Accessories ad the next layer of color story and texture. We moved Roddy's purple chandelier from his dining room to add to the Victorian Luxe vibe and to pop in the color of the mums in the curtain fabric. This would be a secondary color to the scheme. The petite olive green ottoman and the floral Wool rug work with the other patterns and colors because of the shared palette. The Lyre table adds a formality and the stag mirror gives us reflected light and a rustic organic texture.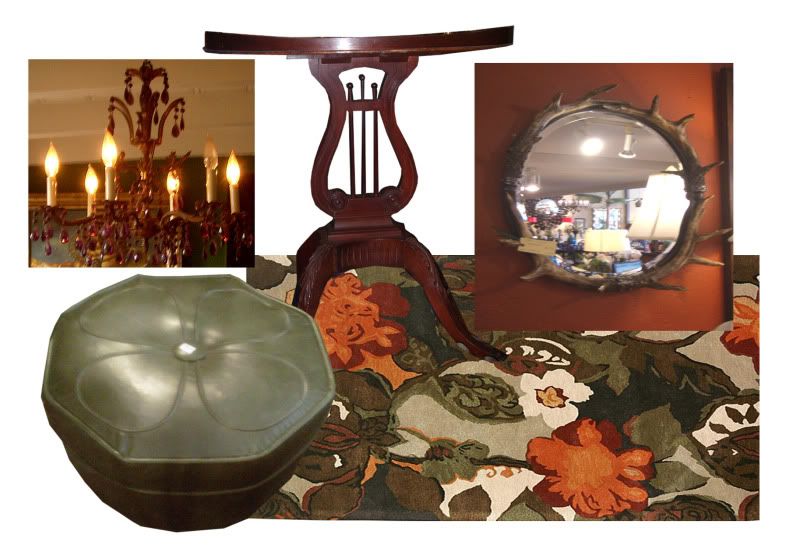 Put it all together and you get a relaxing lounge area for family and friends to spill out into from the kitchen. We also added a tall and narrow Danish modern shelf ( not pictured) to house my clients books so that the room can also double as a library for an evening of cozy reading. I love to take rarely used spaces and make them inviting and useful.