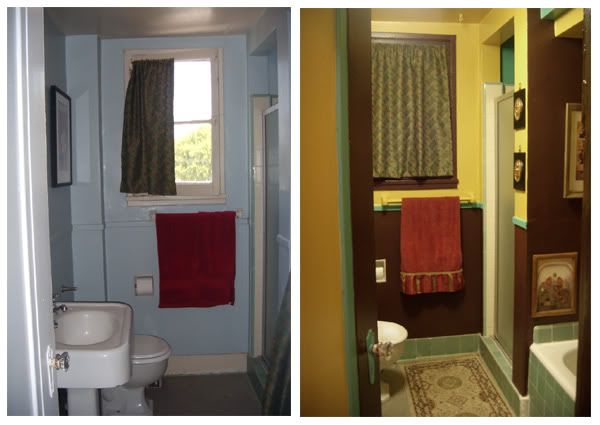 Who says that you have to be Joan Rivers to get a face lift? Many people's rooms deserve the same treatment. I have recently been performing face-lifts on some historic Los Angeles apartments for clients with limited budgets. It can be quite an expensive and ardous task to try and repair what 50 to 100 years of changing hands has done to an interior. You have to evaluate the reality of what your budget will allow for in a space that will someday return to it's owner.
Our bathroom became the afterthought of our apartment. We have been living with it, but is was time to complete our home by doing it the way we wanted. I wanted to pay homage to my unique Art Deco apartment by creating a room of contrasts and drama, while retaining a bright and sunny atmosphere. I stripped 70 years of paint off of our beautiful green tile border that creates a base molding around our bathroom. Some "bright" person long ago made this decision and everyone else then followed suit. My color palette was inspired by Deco and the Viennese Seccession. I was originally going to use black, yellow, and aqua(the tile color). I decided to use a dark brown instead of black to warm up the palette. I alternated my colors to create impact as well as showcase the Art Deco architectural features. If you have a special period home, take inventory of what elements are original and important to the integrity of the structure.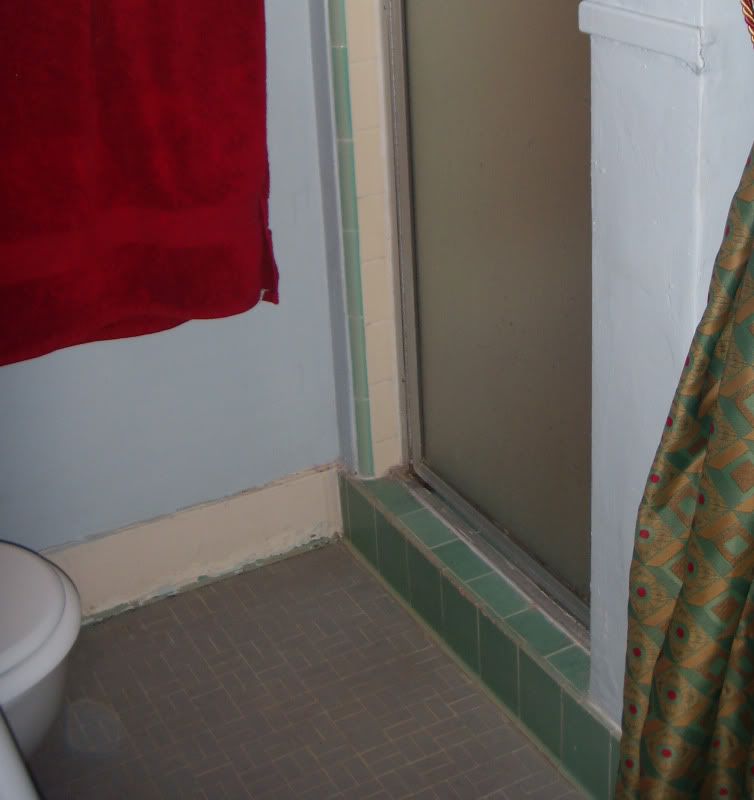 Isn't that paint over the beautiful tile just awful? The crevices created by all the paint also made it difficult to clean. Ick!
This kind of stripping is not fun or sexy. Luckily, we used an eco-friendly product with a nice citrus scent.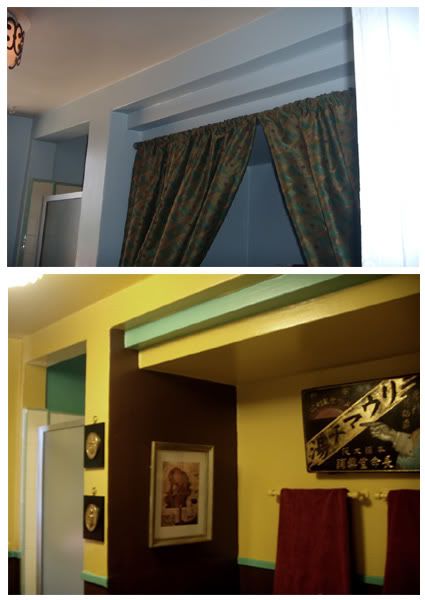 The step pattern over the bathtub was enhanced by the alternating colors.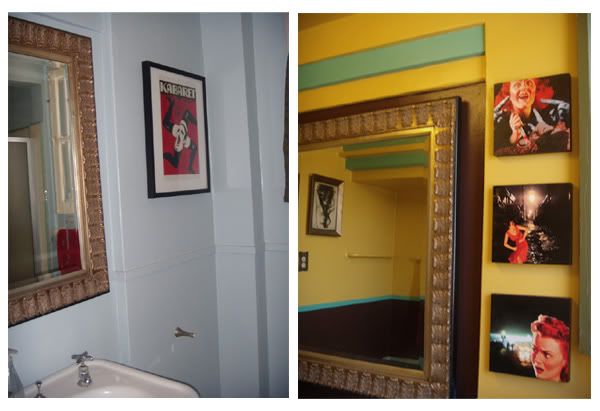 The fantastic trio of pieces to the right of the mirror were created by Portland artist and DIY lounge host, Richard Fox.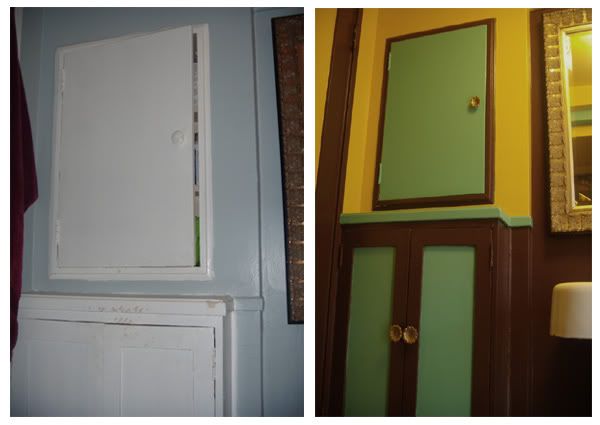 This cabinet needed lots a TLC and some new pulls. What was once generic is now a glamorous focal point.