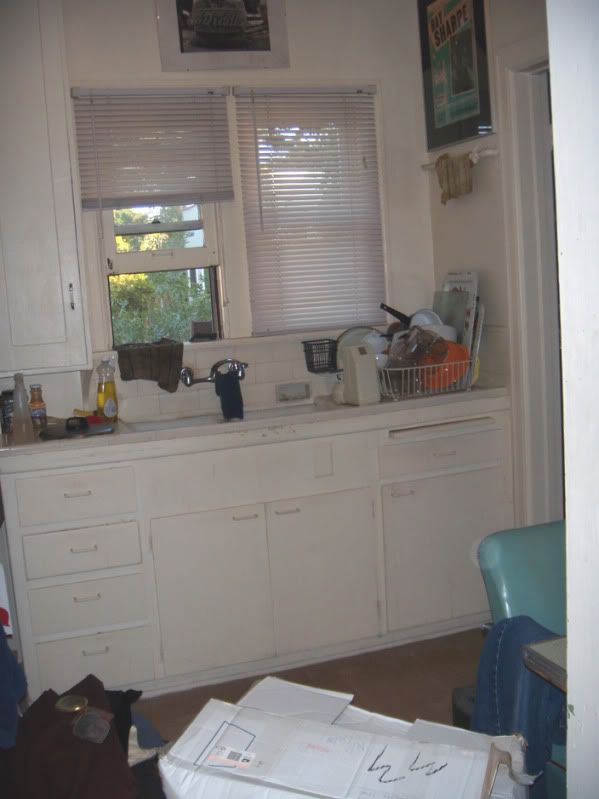 We are putting the finishing touches on the Apartment of Julien Nitzberg. Julien writes for stage and screen and he needed the bachelor pad to match the resume. His Echo Park top floor flat boasts great views and has historic charm. Since this is a rental apartment, we had to deal with what the years of use had given us. Julien wanted us to create a retro western atmosphere that would turn his writer's den into a ravishing rancho. We are now working on the kitchen. We replaced an oversized chair with two small functional Windsor chairs and we are putting a colorful cushion on the built in bench. We picked the color palette of green(the color of the walls), brown, white, orange, and red. Paint, cabinet pulls, organization, and accessories are a great way to overhaul a rental kitchen that cannot be modified. I will give you a sneak peak of some of our finds and inspiration. Stay tuned for the complete reveal of Julien's homestead makeover!
Julien's kitchen needed organization and an identity. We unearthed the banquette seat and created a cozy and comfortable breakfast nook.
Julien pitches in to do some light handyman work in order to cut down on costs.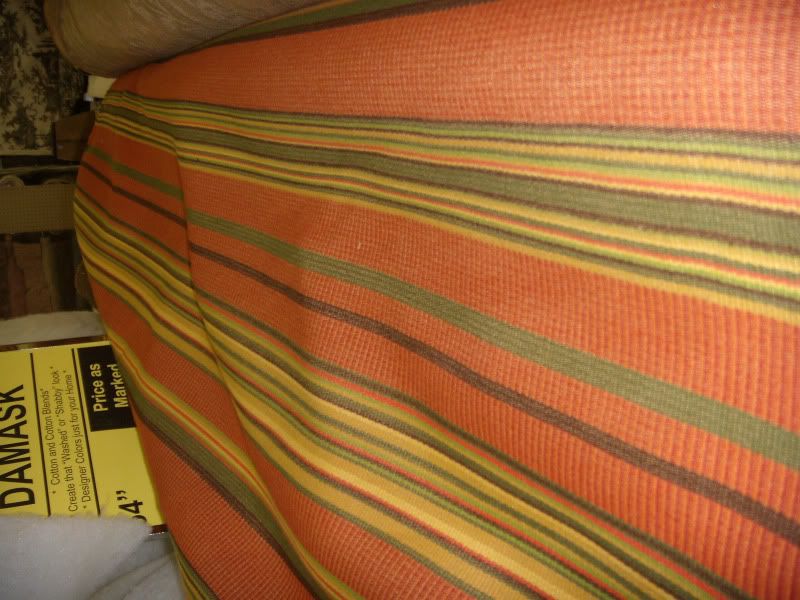 The above fabric will cover the bench seat cushion.
This fabulous plaid tablecloth will complement his bench fabric and will be easy to clean. it contains our complete kitchen color palette.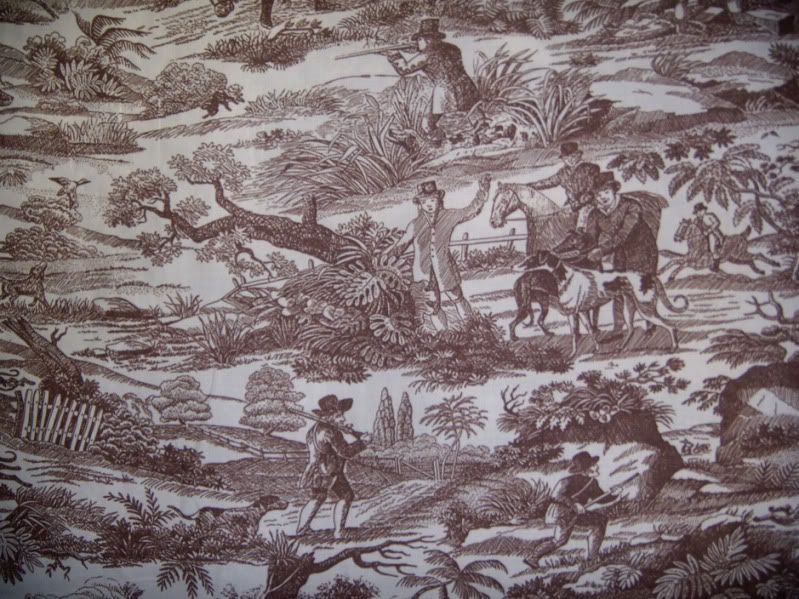 This scenic hunting fabric will be used for the kitchen window valance above the sink. We will trim it in a wide chocolate brown braid trim.
We found these classic ranch pulls at Lowe's for a very "classic" price. Lowe's is a great resource for attractive and inexpensive hardware.
I love this tableau above the sink with the whimsical monkeys and the big brown initials. I always tout the power of branding your environment over just filling it with name brands.