The magnificent Mallorcan Cathedral was a Gothic building which was built between 1230 and 1601. This building has had quite a metamorphosis since then. An earthquake in 1851 started an ongoing restoration project that was picked up by Antoni Gaudí in 1901. He worked on the project for 13 years until he quit after a falling out with the contractor. Gaudi's sensual and brutal forms worked beautifully in the cathedral and he also created a new stained glass technique for the project. It is fitting that almost a century later, Spanish artist Miquel Barcelo was hired to create a ceramic mural for St. Peter's Chapel in the cathedral. His sensuous and organic style is reminiscent of Gaudi and yet the work is quite a unique expression. I love that a Medieval Gothic structure was given many rebirths which now all live in harmony together.
Pictured below are the "crown of thorns" hanging light and a stained glass window designed by Gaudí.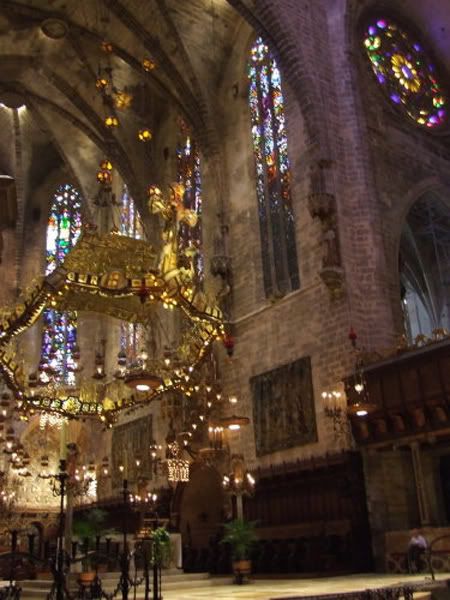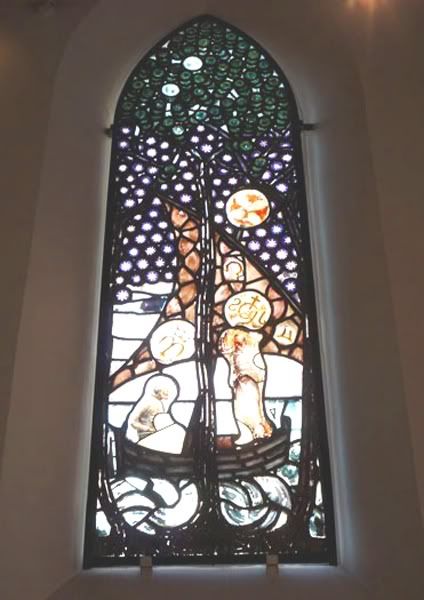 Pictured below is the mural by Miquel Barcelo. I want to live there!