Ever since last Christmas, I have been begging my friends, Oscar and David, to throw another of their fabulous White Elephant parties. They not only open up their magnificently mod home to all of their friends, they provide all of the gifts. When I speak of gifts, I am not speaking of that Chia pet you received from your grandma or that horrific painting your aspiring "artist" friend gave you. I am talking about lovely and whimsical vintage items that were once near and dear to both of them. The rules of the game are the same in which everyone picks a number and wait their turn to pick an unopened gift or steal one from your "friend". We all enjoyed the friendly fire of competition while sipping chocolate martinis and basking in the glow of their over the top tinsel tree filled to the brim with wild-eyed vintage elves. The tree also rotated for maximum effect. By the end of the game, even the losers were winners. Senor and I ended up with gold and black Egyptian cat book ends and a lovely amber art glass candle holder. Our host, Oscar, led me back to their glass cases of vintage barbie dolls to show me that we weren't the only ones having a great time. Each shelf had a collection of groovy plastic guys and gals partying around tiny little Christmas trees. They left no fruitcake unturned in their Holiday display. Thank you, Oscar and David, for an unforgettable party and for leaving this taste maker in awe of your decorating genius.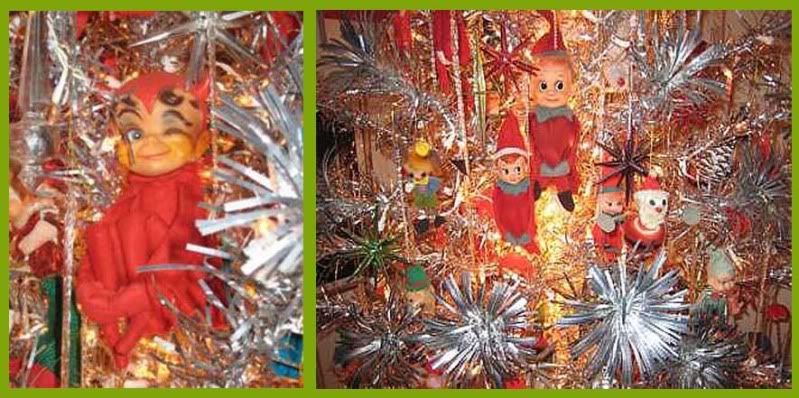 Here are some close-ups of the mind-blowing tree. They even threw in a winking Christmas devil.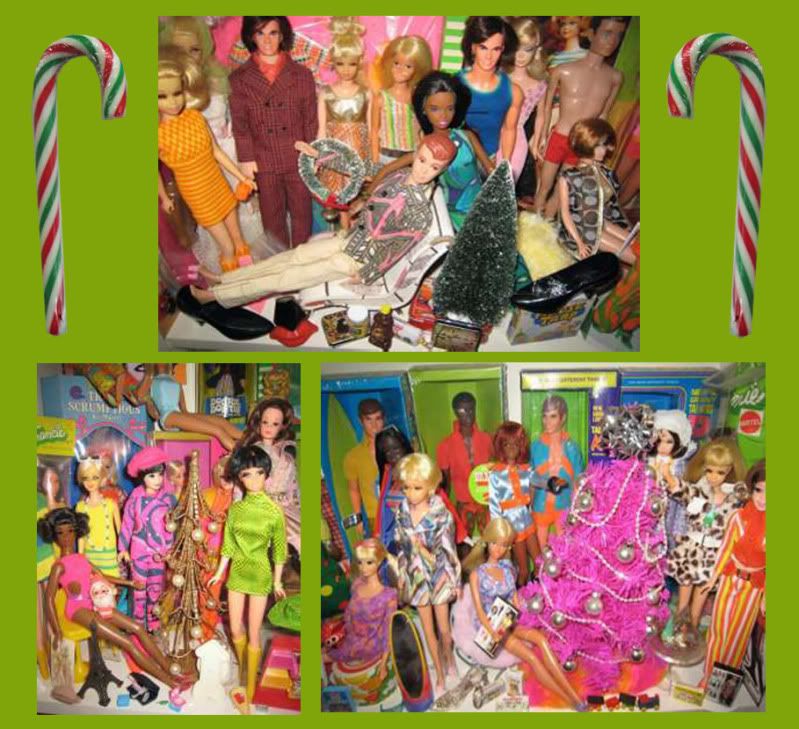 The barbie dolls had a party too.
The stockings were hung from the heater with care. The "care" being not to turn it on!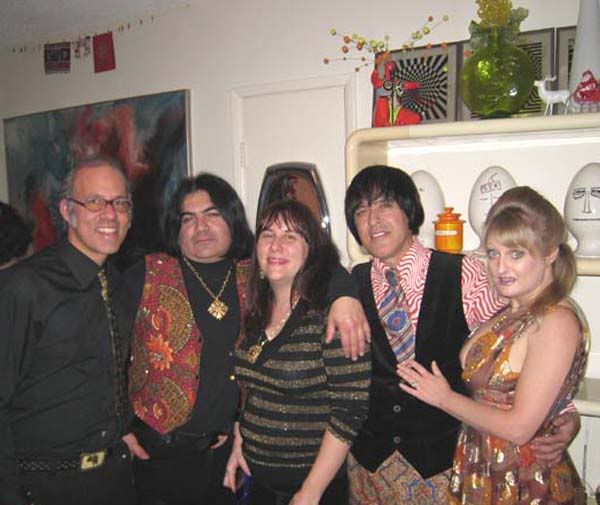 Our host,David, is the fab guy to my left in the Mod Red and white shirt and psychedelic pants.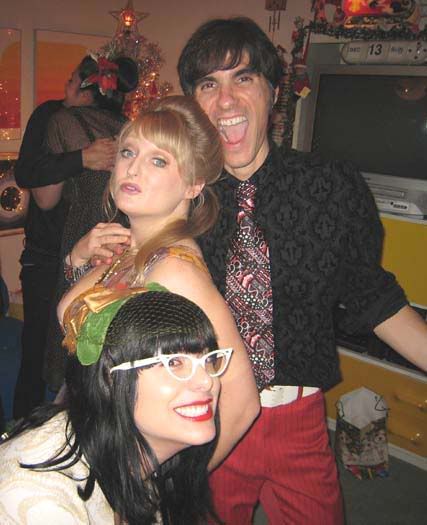 Yours truly clowning around with our host Oscar and the glamorous Lorena California.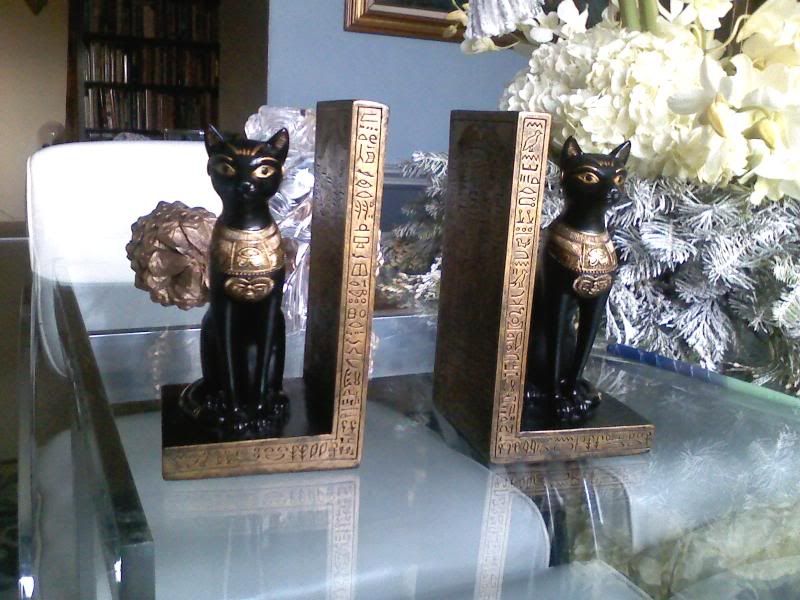 The wonderful bookends Senor won.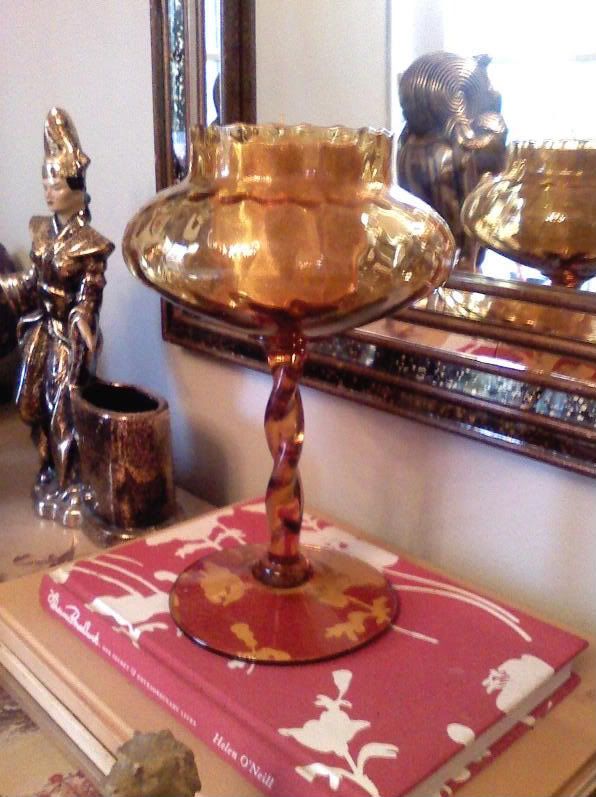 The beautiful art glass candle holder I won