Hello everyone!
I would like to apologize for my recent lack of blog activity, not to be confused with brain activity. I will return to more frequent blogging about our projects and design ideas and inspiration. Senor Amor and I are looking forward to our first Christmas/Hanukkah together in Los Angeles. We have always gone out of town before. We are planning our first time holiday decor and are trying to figure out how to have the maximum impact with the least amount of investment. Fortunately, I still have gift cards left over from our wedding with which we can purchase a tree and some of the decorations. We will supplement these with more unique items from thrift stores. I have posted some inspirational trees and other holiday ideas I found on countryliving.com. I decided to go gold and silver crazy to complement my orange, black, silver, and gold living room. I will post pics of our progress.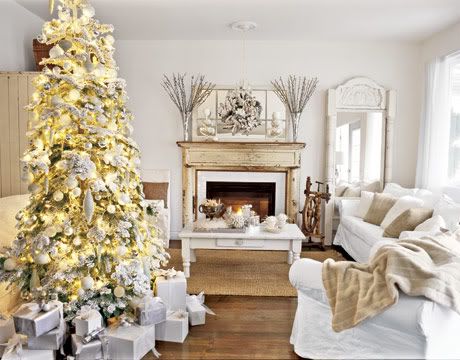 My dream tree!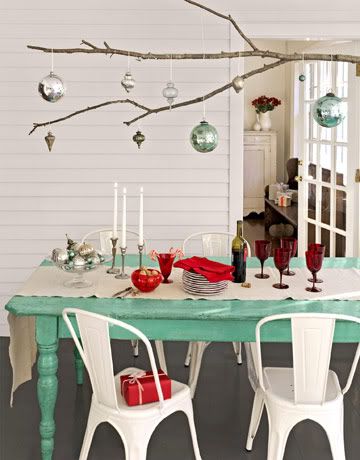 I have to use this branch idea. I would paint it glittery white.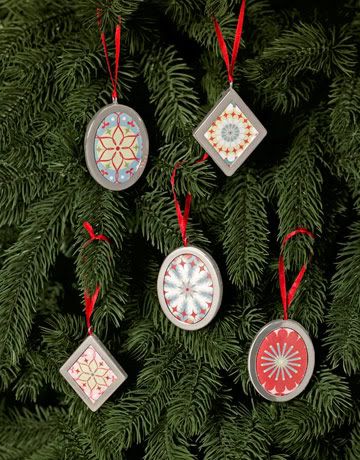 This is a craft project involving wrapping paper in mini frames. I would use a variety of small to medium thrift store frames to minimize cost and add variety.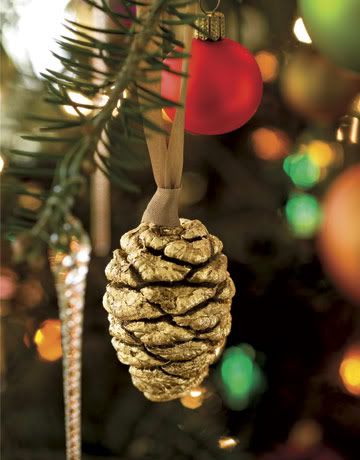 Grab a bag of pine cones and some silver and gold spray paint. Cheap and Chic!