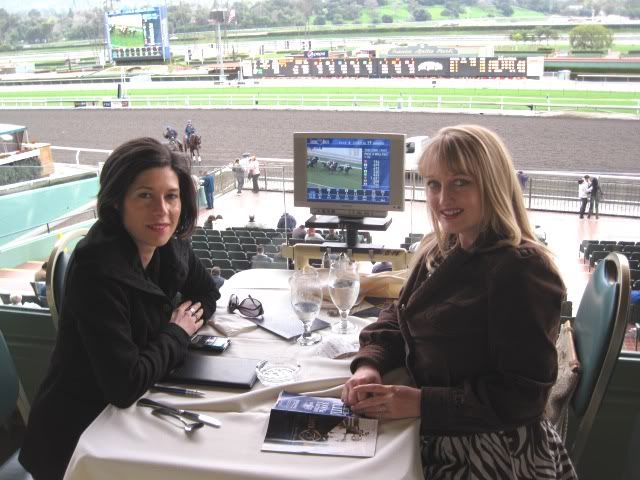 Last week, our friend, Kathleen Maley, paid Senor and I a brief visit on her way back from NYC. Kathleen designs and makes incredible jewelry that is classic, modern and sophisticated. These words could describe her as well. We were fortunate to host her at our home and were excited to plan some outings that we only seam to take when guests visit. After perusing our online resources, Kathleen and I found that Santa Anita Racetrack is hosting an event called "Free Fridays" until mid-March. This event includes free entry, free box seats, and $1 beer, hot dogs, and other refreshments. Like the Titanic, Santa Anita has class upgrades for a nominal fee, but you don't have to worry about sinking (unless you bet your paycheck on a bum horse). The building and grounds are stunning, and they have retained many of the original lighting,furniture, art and other architectural embellishments. We felt like glamorous movie stars from Hollywood's golden era. Great stars such as Jean Harlow and Tyrone Power frequented this entertainment mecca in the 1930's. Kathleen and I accidentally ended up in the Turf Club and decided to stay for lunch. Even though it is a bit expensive for salads and sandwiches, the food was excellent, the staff was darling and helpful, we had our own personal video monitors, and no line to bet! Did I also mention that the turf club decor more closely resembled an old Beverly Hills Mansion than a track hangout? The bathrooms are lounges full of walls of mirrors, marble counters, and lovely groupings of antiques and art. Next time I would like to have breakfast at Clockers' Corner where you can watch the morning workouts.For Lunch, I would like to order from the carvery on the main floor and have a picnic style lunch in the free box seats. I am thrilled that Santa Anita has been so well preserved, and I will not limit future visits to the times when guests are in town. I also vow to get out more often and enjoy all of the splendor and surprises of Southern California.
WEBSITES:
http://www.santaanita.com/
http://www.kmaleydesign.com/
The exterior resembles an exotic steamboat and is situated at the base of the San Gabriel Mountains.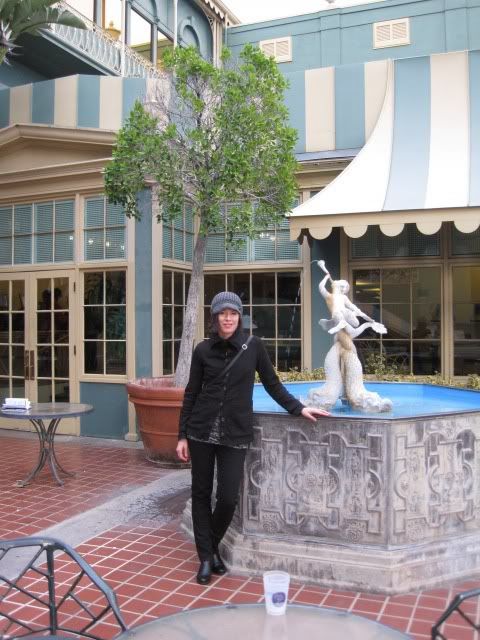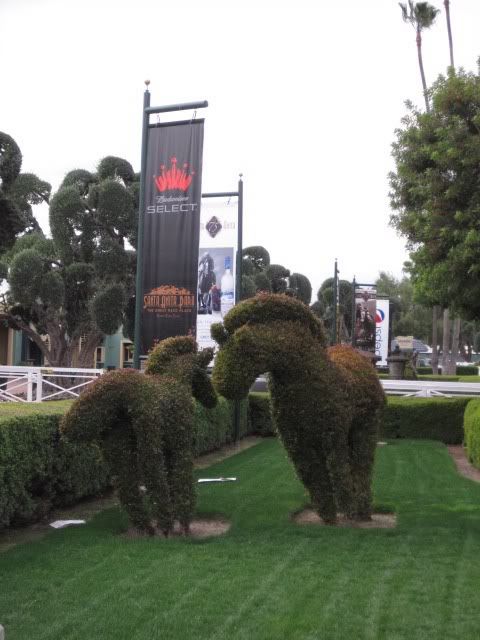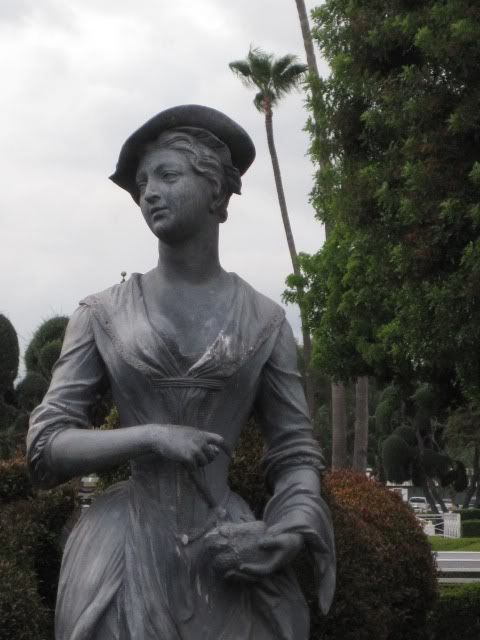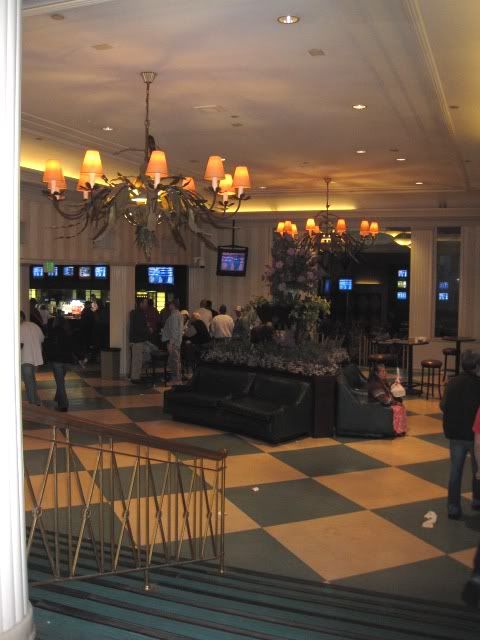 If the monitors were gone, this would resemble a fancy hotel lobby. I love the chandeliers.
The scale of these metal horse heads are impressive.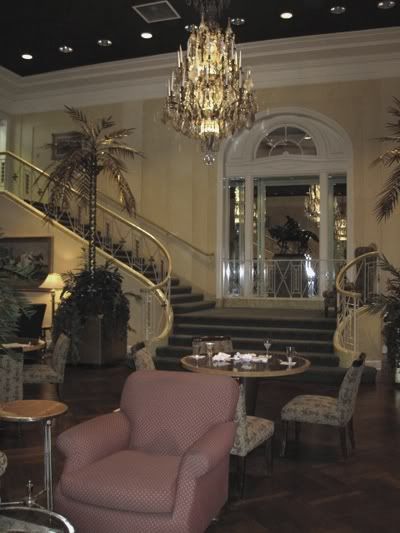 Welcome to the Turf club. Is that Ava Gardner coming down the stairs? I love the gold palm trees and the classical railing in white and gold. This is like Trump taking over the Four Seasons.
I need one of these.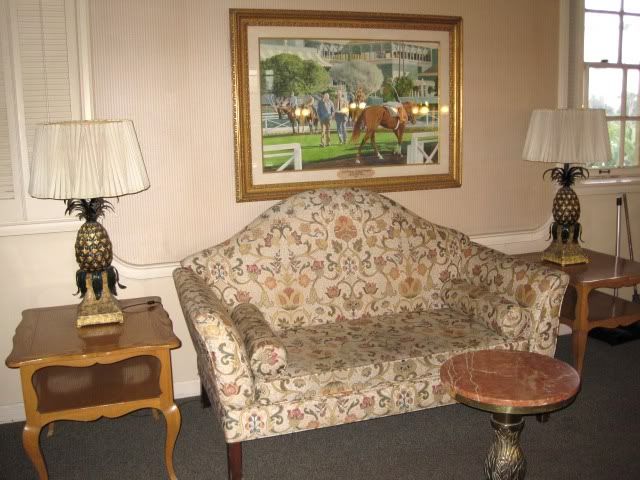 The restrooms really served their purpose. I love the pineapple lamps and the fabric on the couch.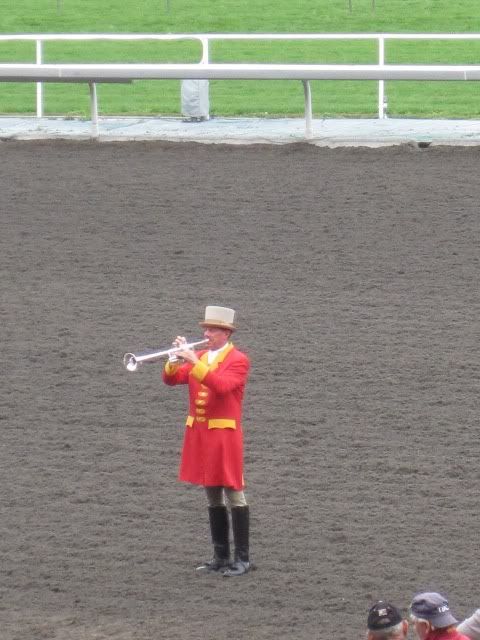 Let the race begin!