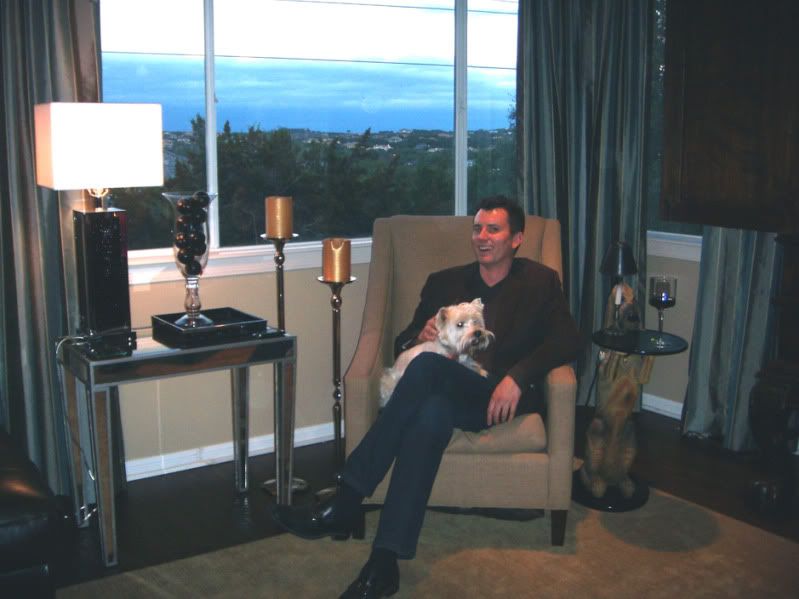 While visiting with family in Austin, we were invited over to the house of two of my sister's dear friends, Greg Klar and Christopher Beach. Greg is a Realtor at Keller Williams Realty and Chris co-owns Chic+Green interiors with his mother Beth. They hosted us for cocktails in their gorgeous Lake Austin home. The view was spectacular and the guys were wonderful and charming hosts. I was given the "grand tour" of the place by Chris who also let me in on a few of his trade secrets. Chris has created a luxurious, yet relaxed and comfortable environment and he picked sumptuous fabrics that are easy to clean and dog-friendly. He also uses local artisans to create wonderful custom pieces that lend the house a high end Hollywood Regency touch. The palette of cream, black, white, silver, blue and many shades of gray gives you the feeling that you are standing inside an old black and white Hollywood movie. The charming leading men who inhabit this house lend a lot to this air. We all watched the sunset over Lake Austin as our glamor quotient went through the roof. Thank you Greg and Chris for a swellegant time! You can visit Chris's website at
http://www.chicgreen.com/store/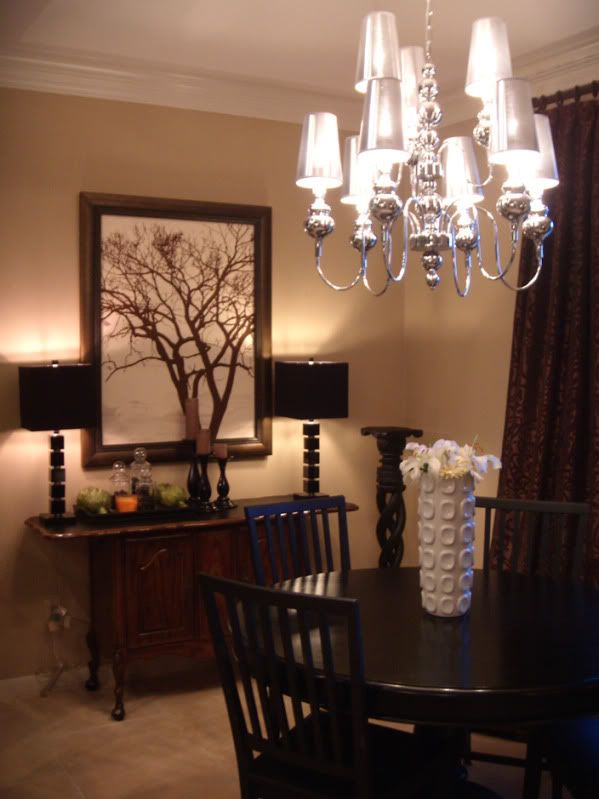 The spun silver shades on this amazing chandelier create a fabulous focal point in the dining room.
The tiles are a mixture of limestone and concrete. l love the large lanterns flanking the fireplace!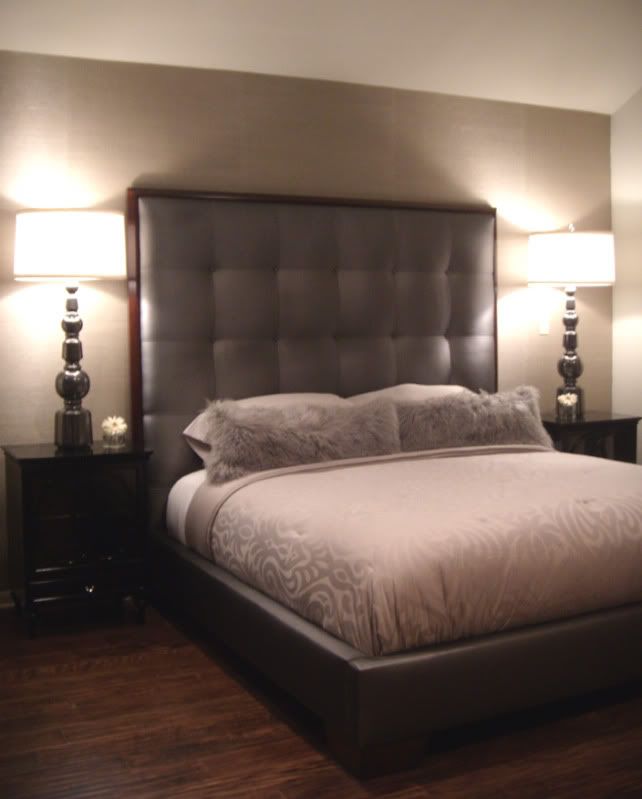 Tufting gives modern pieces a more classic flair. This bedroom is clean, yet dramatic.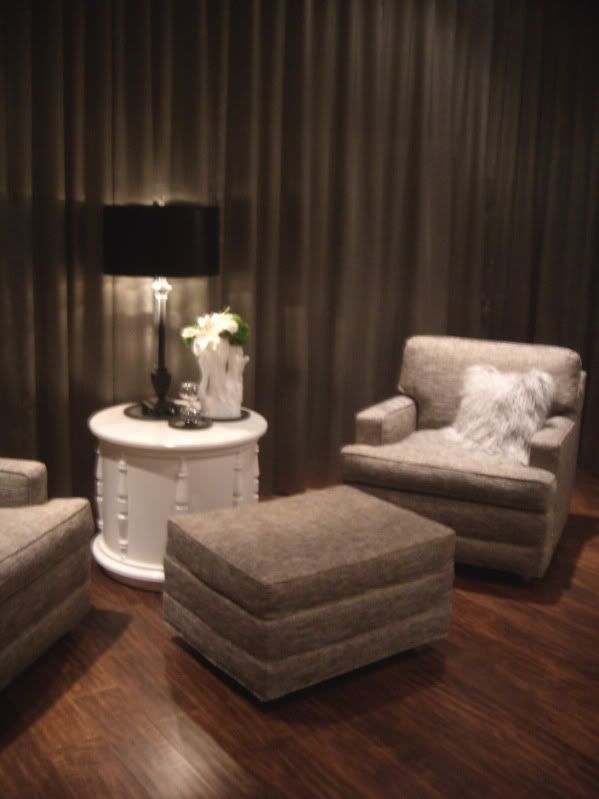 A huge picture window becomes a luxurious cocoon at night. The table and chairs came from Chris's grandmother. He reupholstered the chairs in a soft tweed and painted the drum table glossy white.
Chris custom designed this whimsical bench which is extremely comfortable. it is trimmed with brass upholstery tacks to create a circular link pattern. the fabric is a soft low pile velvet which is practical and sultry. Chris used a floor lamp on the table to balance out the height of the setee. The lamp is from Global Views.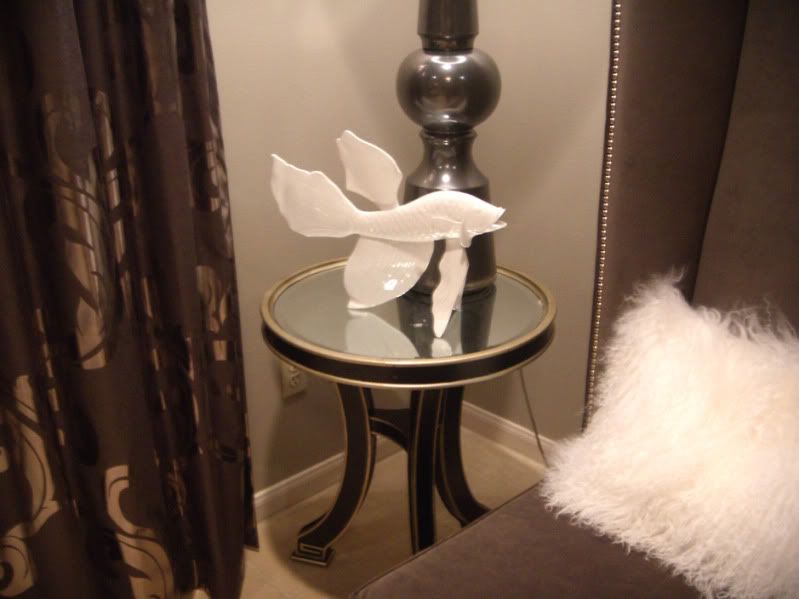 I found this delightful tableau in the downstairs lounge area. The silver and gray lame curtain's were custom made by Chris. The ceramic fish was purchased at Z-Gallery and the sheepskin pillows are from West Elm.