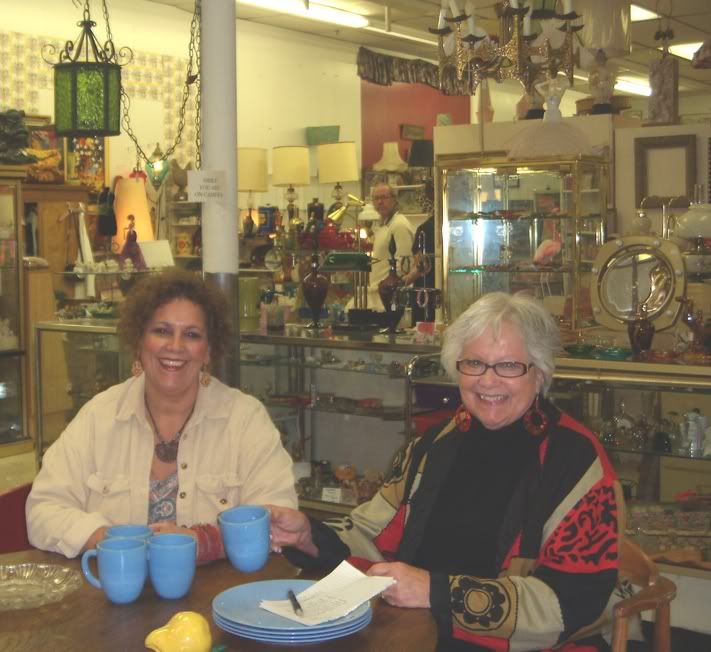 People come from near and far to visit the Mid-Century mecca located in the heart of West Texas called "As Time Goes By" .This family run establishment been going strong in my home town of Lubbock, Texas for the past twenty years. I wish this store had been around when I was growing up there.( I know I'm dating myself now.) Luckily, I get to visit at least once a year and hang out with the charming ladies who run this vintage wonderland. The hard working owners are the mother-daughter team of Elsie Shivone and Pam DeBellis. The deals are endless and the merchandise consists of a huge variety of gorgeous and whimsical furniture and accessories from the last century. We often used this store as a resource for our retail shop and Interior Design business. Pam and Elsie are always there to greet us and create a custom shopping experience that becomes an easy-going adventure.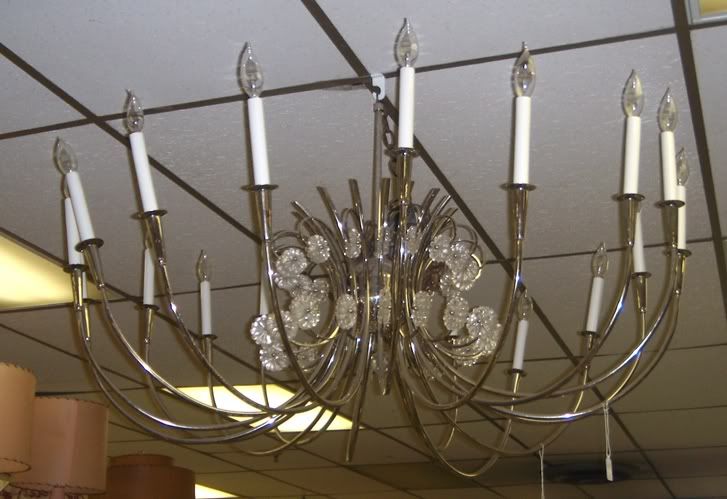 This amazing large chandelier creates a sophisticated and modern take on glamor. This piece would make a room at only $399.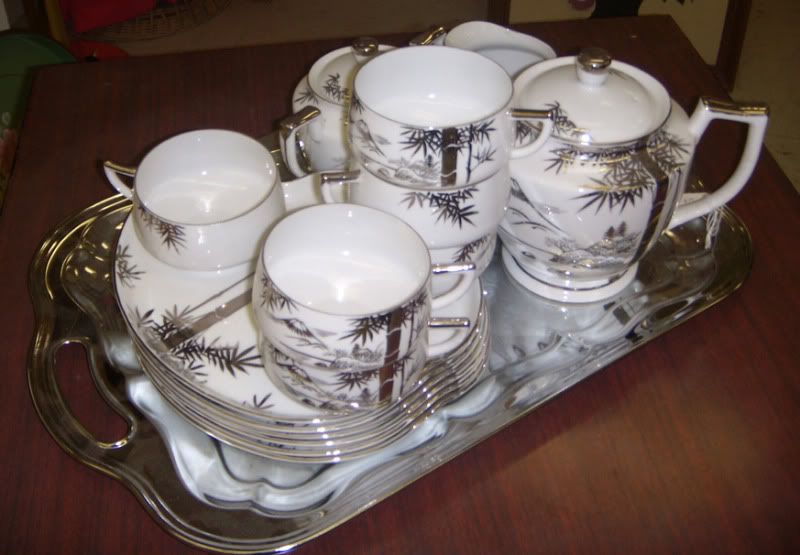 This bamboo luncheon and tea set is elegant and exotic at the price of $145.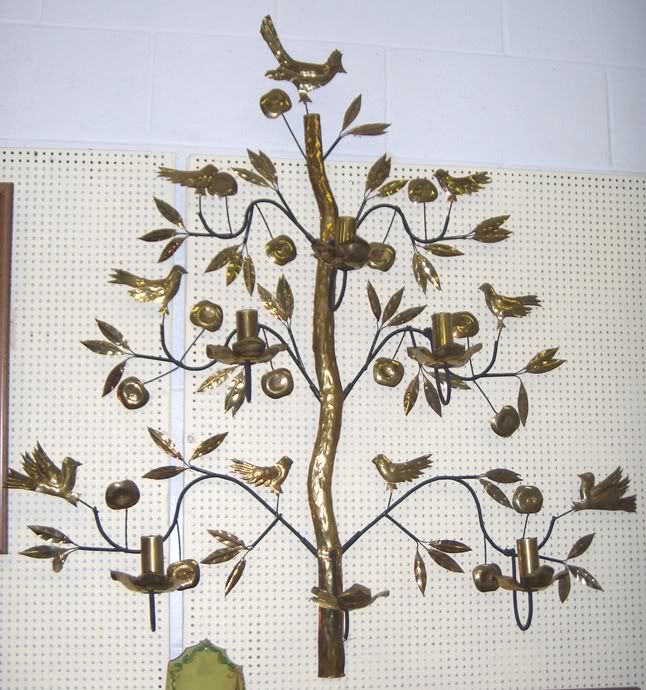 I love this delightful brass candle wall sconce. This is a steal at $75.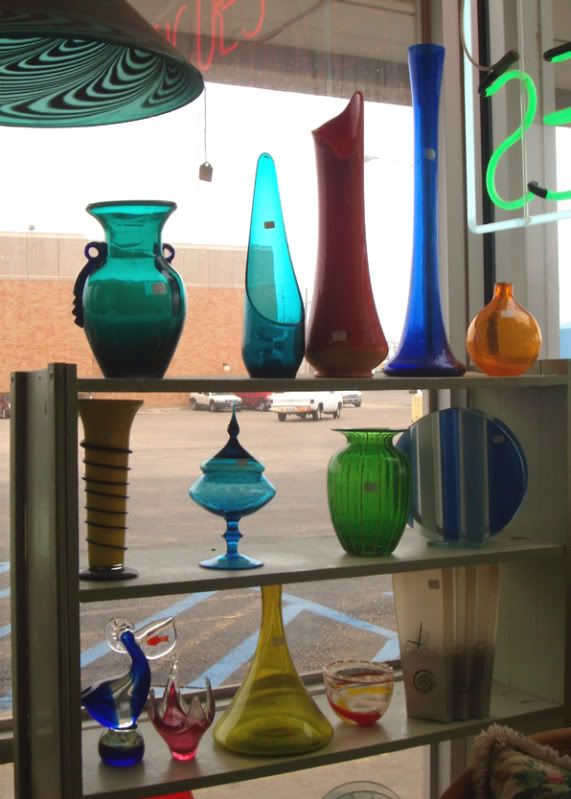 Mid-Century art glass is a perfect home accessory. You can add pops of color and texture that play with the light.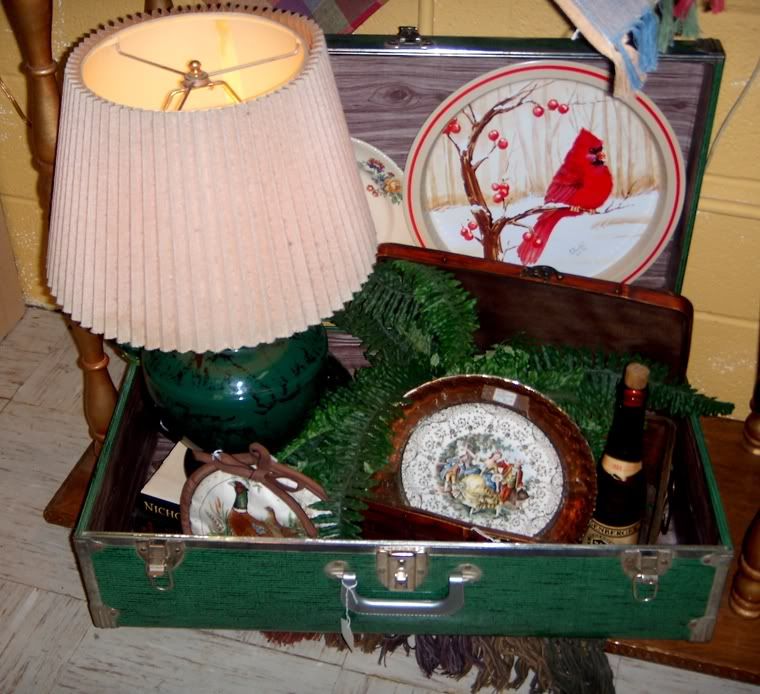 I like the use of vintage luggage in merchandising. The wood grain lining is a fun touch.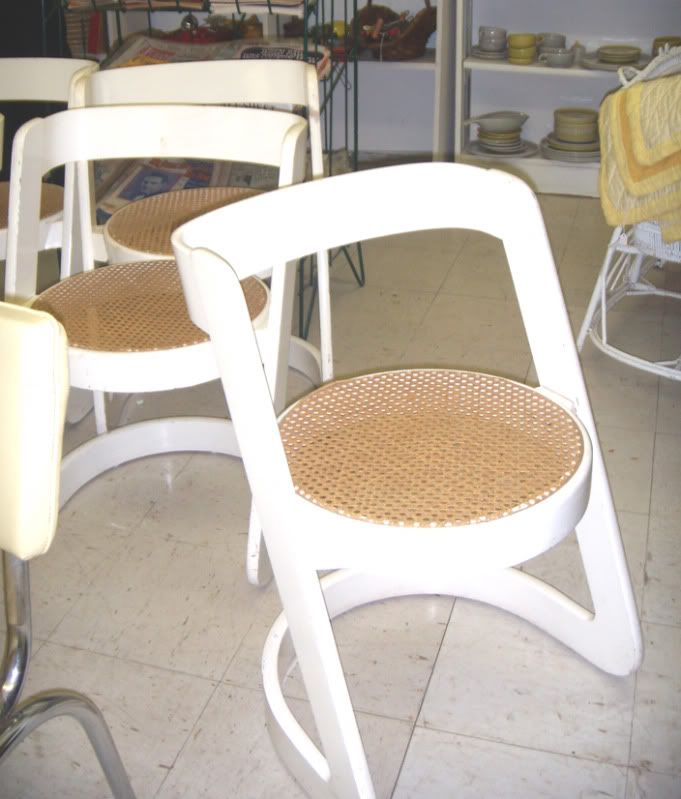 This set of 1970's Italian wood and caned dining chairs look very contemporary. 6 elegant chairs for $390.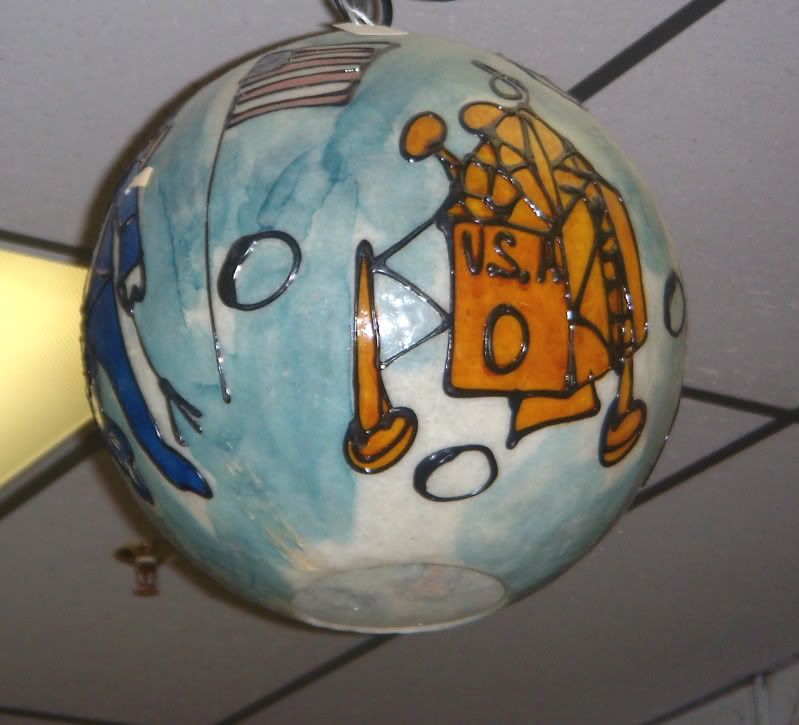 This terrific art glass globe light that depicts the moon landing would look great in a kid's room.