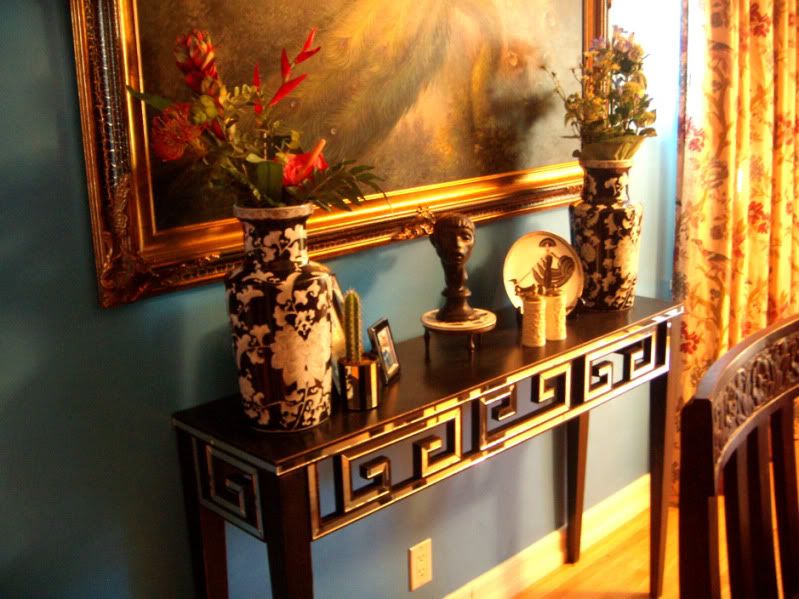 We recently visited our client Jackie Beat to find out the secret of his successorizing. Successorizing is our made up term for successful accessorizing. Jackie has this talent in spades. This is very important skill for someone who loves to shop and collect things. Jackie sets a good example of how to create vignettes that are full of wonderful objects, but not so cluttered and confusing that it gives one a headache. My heart always aches with jealousy whenever Jackie gives me a tour of his latest scores which he always displays with perfection. An object is much more powerful when it is touched and tended to, so it is good to refresh your surroundings and rotate out art and objects on a regular basis. Turn your mind's eye into a frame and create interesting compositions that are pleasing to the eye and also reveal a little about yourself. Jackie has turned the home we created together into a personal statement that is all his own.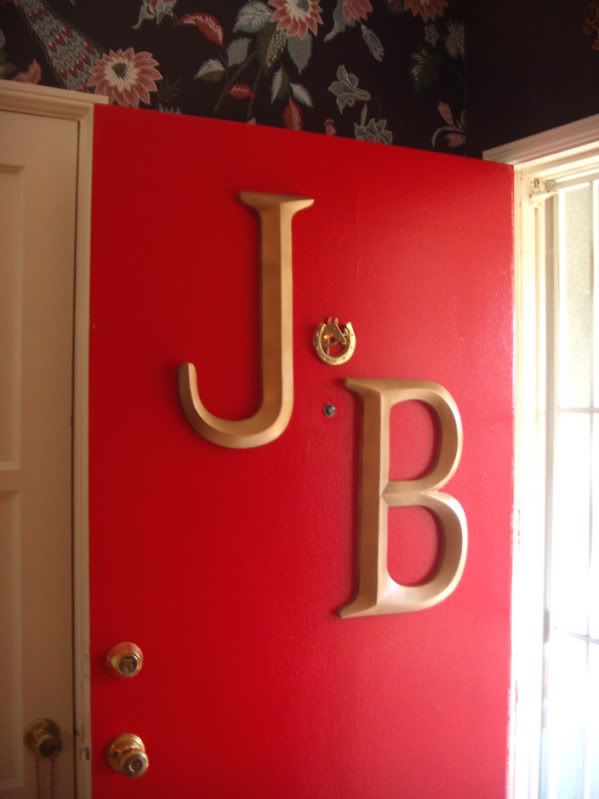 Upon entering the house, you are not so subtly reminded of who lives here. Large 3-dimensional letters are a fun way to personalize your walls or doors.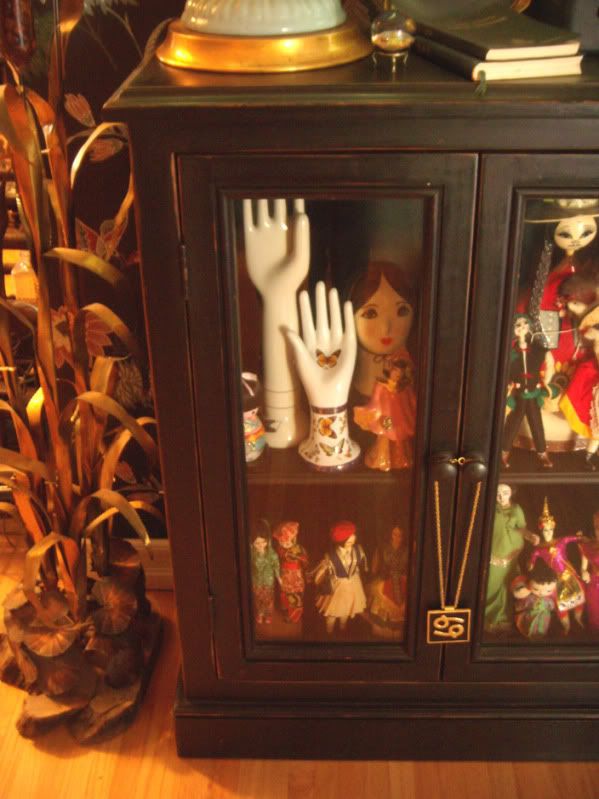 Jackie creates a beautiful scene with his collection of dolls from around the world and other interesting objects. A glass front display can give your objects a "museum-like" quality. I love the ceramic hand adorned with butterflies. Very Fornasetti.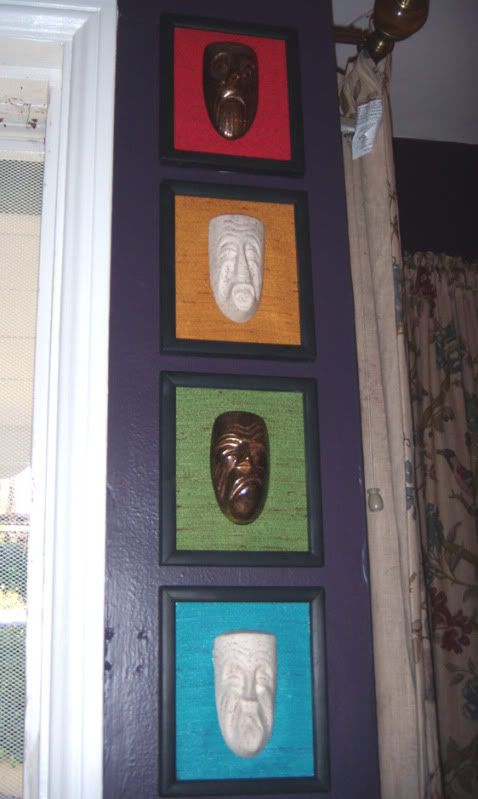 Jackie found these odd little ceramic faces at a local thrift store. He backed them with cutouts from a vintage wallpaper sample book and put them in these simple black frames. The result is a delightful little art wall next to the entry.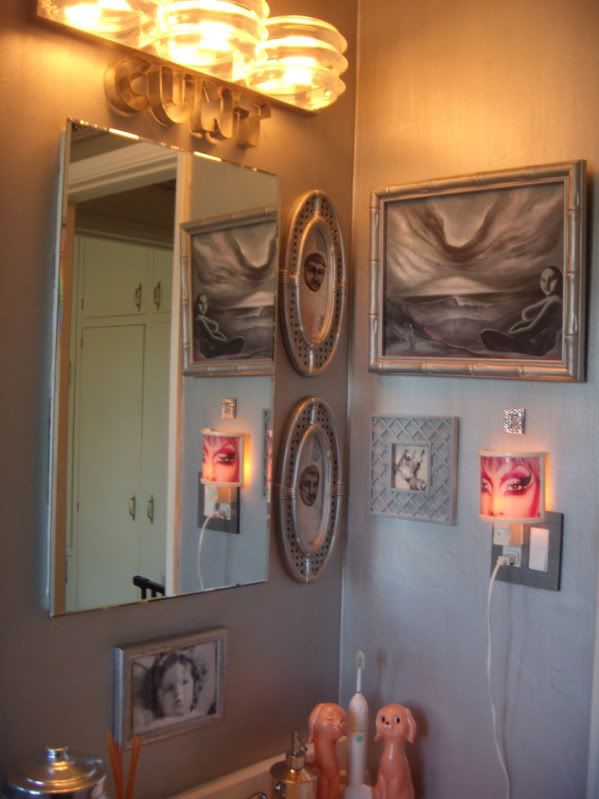 Jackie puts the "fun" back into functional in this whimsical bathroom that keeps everything in its place with style.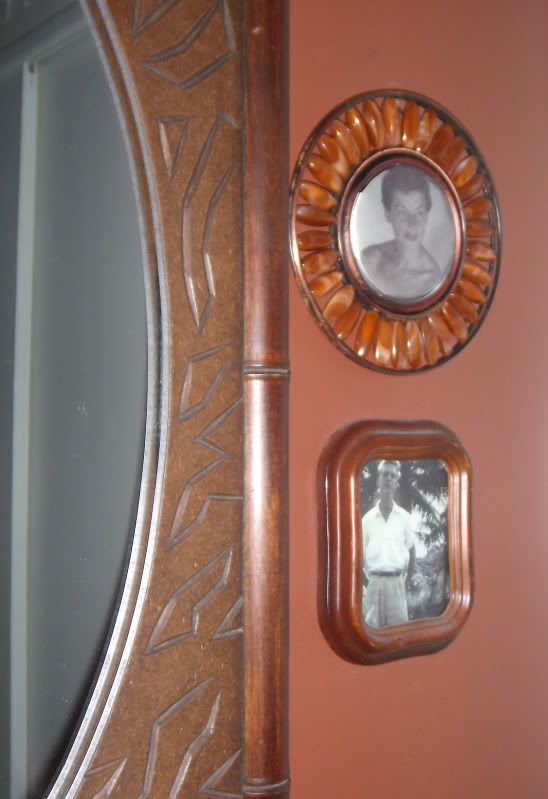 Jackie created an homage to his parents next to this tiki style mirror in his bedroom. The round frame on the photo of his mother used to house a clock instead. Jackie loves re-purposing his interesting thrift store finds.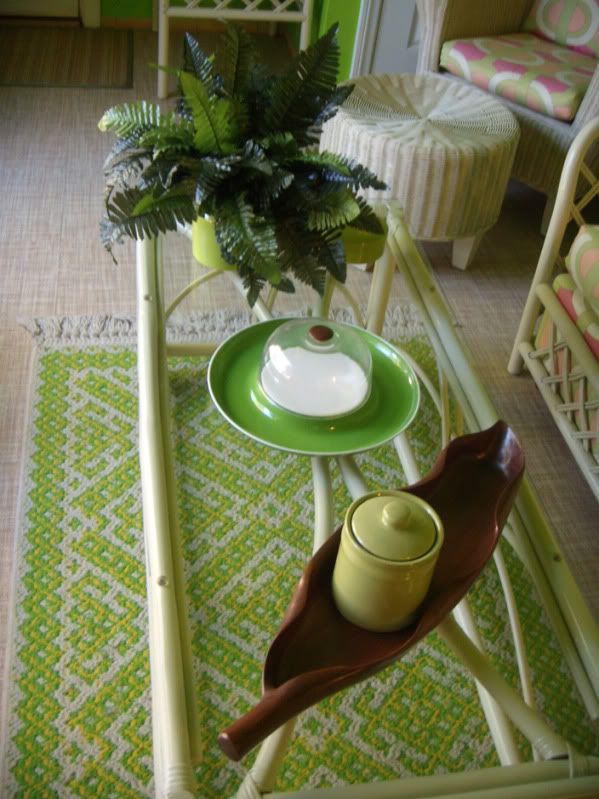 In Jackie's South beach inspired sun room, a monochromatic green tableau brings the outside in.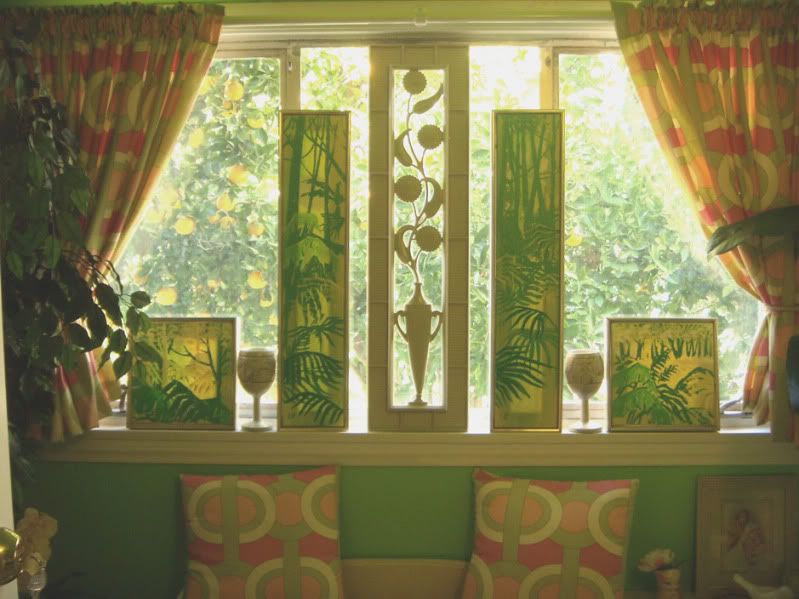 Paintings of foliage play off of the real thing outside to create a nature scene that is both fake and real.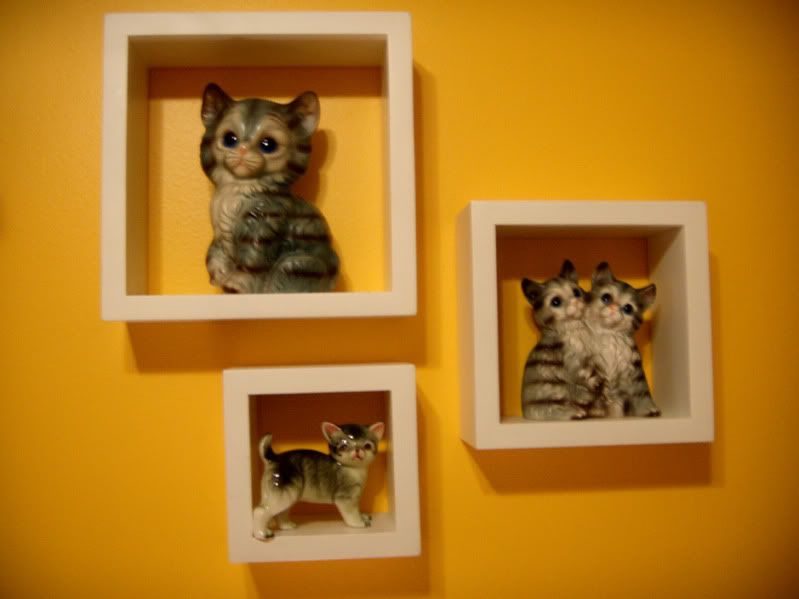 These wall cube shelves are great for giving importance to small objects.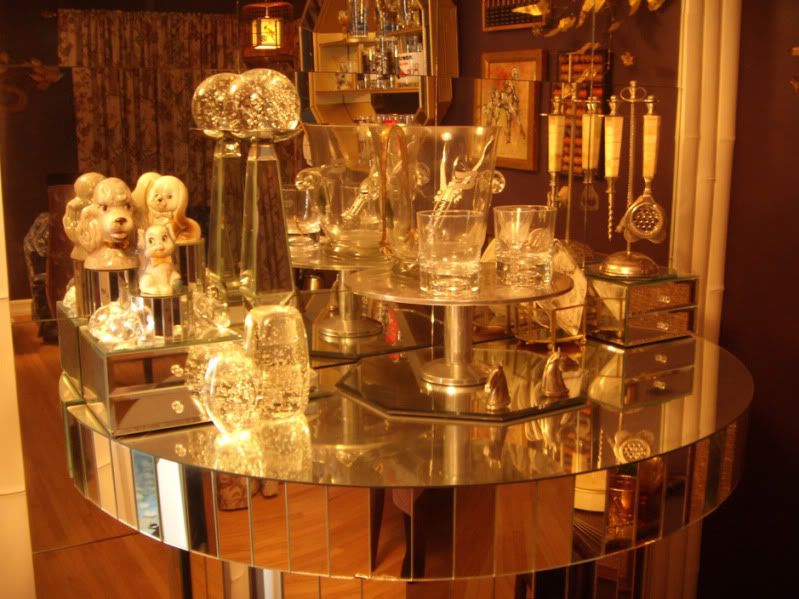 Mirror and clear glass make a dazzling focal point. Mirrors and mirrored objects add instant glamor to any room.
Jackie bought this gorgeous mirror display and the peacock plaques at our last garage sale. He has a great eye and a keen sense of proportion, which is an important trait for any great successorizer.