As some of you already know, we now live in the apartment that used to belong to our client, Robert Rubio. Robert left this rental apartment to move back into the gorgeous home he owns down the street. He was sad to leave, but we all have to scale down in this tough economy. Senor and I were fortunate enough to be able to take over the apartment as tenants. It was also fortunate that Robert has very similar taste to ours, so the transition was seamless. I will be posting some fun before&after&after photos to show how we re-transformed a space we designed for someone else into our own home. Senor and I love this apartment so much and enjoy sharing it with you.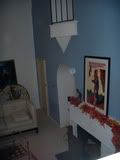 BEFORE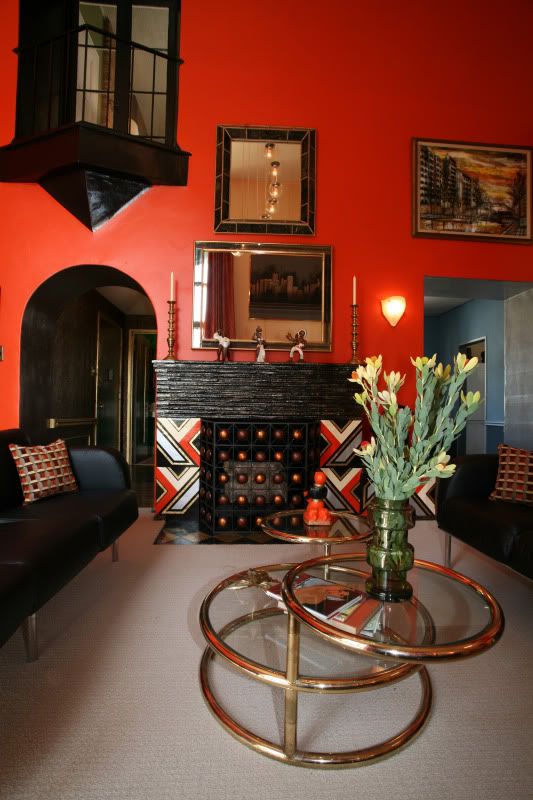 AFTER-ROBERT RUBIO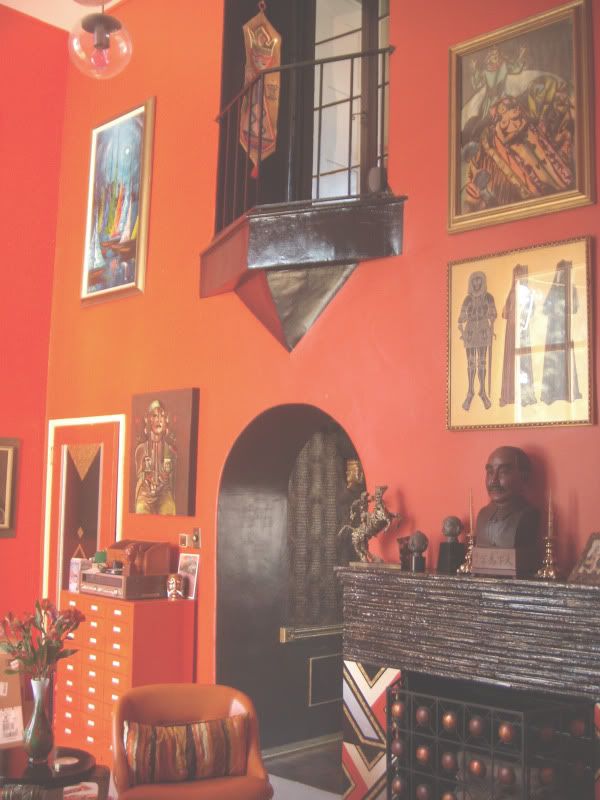 AFTER- SENOR AND JONONA AMOR
A bold mantle design does not have to limit your accessorizing possibilities. Robert's mantle (pictured top below) used taller and larger pieces to anchor each end of the mantle. Smaller pieces were used in the middle and overlap with the mirror above in order to reflect them. Our mantle is anchored in the center by the imposing bust. The ends are also anchored with larger pieces that sweep outward from the mantle. smaller candles and figurines balance the composition. I love designing and decorating mantles and fireplace surrounds. Focal points relax the viewer and keep the eyes from swimming in a visually stimulating environment.