What gives a room an instant sense of vibrancy and luxury? The regal and exotic red-orange color family, from ruby red to pumpkin orange and everything in between. I have read in design psychology reports that the color red makes a person angry. Orange is said to be stimulating and hunger promoting. Many designers say this is a great color for a dining room, unless you are trying to watch your weight. I believe that color perception is very personal and that relationship must be continually explored and expanded upon. Many people are afraid of bright or rich colors and don't think they can live in a solid orange space. You can infuse a color using it on one or two walls. You can also punch it up with flowers, art, and accessories. Red and Orange give a room a sensual and grand appearance and also provides a regal backdrop for art and sculpture. You can always balance hot colors with pale cool shades. I often balance orange and red with smoky shades of blue. This combination creates a balancing act that is pleasing to the eye as well as the mind. They are also complimentary to each other on the color wheel. I have posted pictures of public and private spaces where the use of red and orange and their compliments create a striking combination!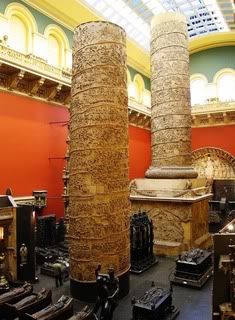 The Cast Room at the Victoria and Albert Museum. Orange and a greenish-blue are accented with a yellow cream color.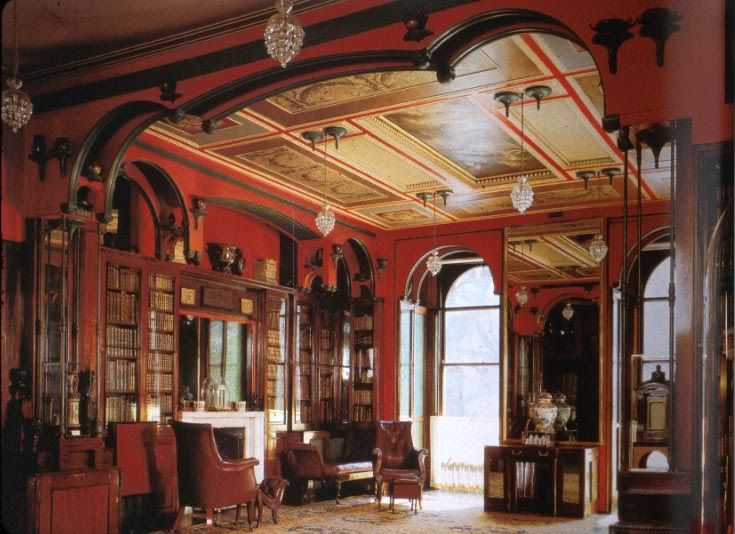 The Library of the Soane Museum. This house was the residence of Architect and antiquities collector, John Soane. He used Pompeiian red with accents of dark green.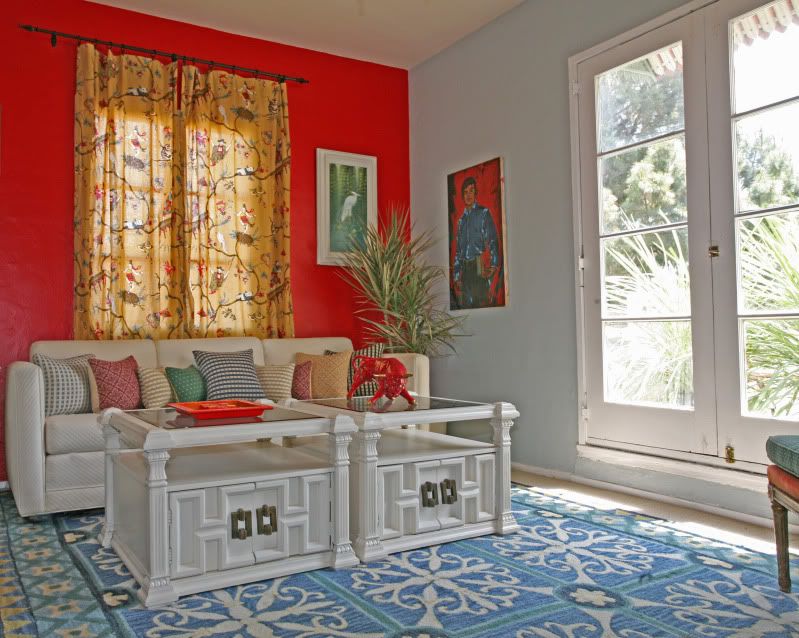 This was our client Robert Rubio's den. It is now our bedroom. I will be posting a before&after&after of this room soon. We used a red feature wall and accessories.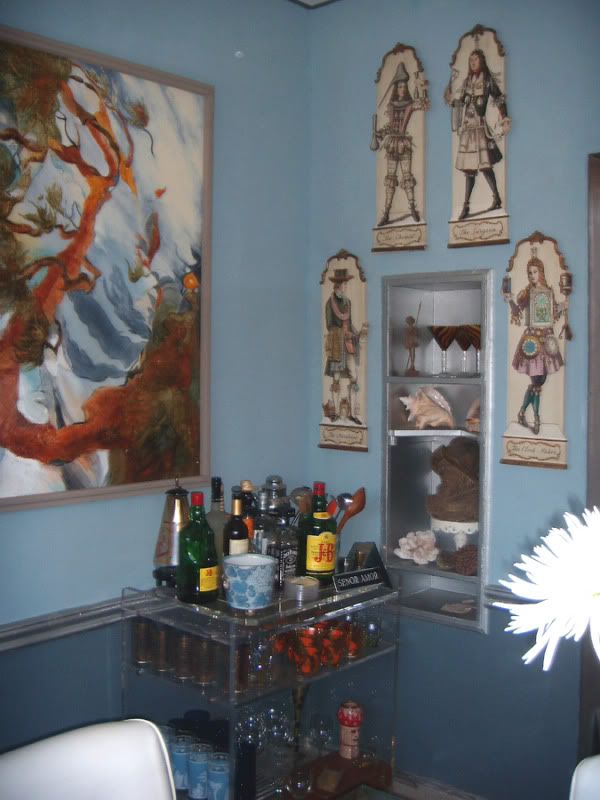 This is the bar area of our dining room. Notice how the orange pops against the blue. The adjacent room is orange.