As apartment dwellers, we are so fortunate that our friends, Ruth and Lloyd gave us use of the front yard of their lovely Mid-Century home in the historic Mar Vista section of Los Angeles for our sale. Take a lovely driving tour of this incredible post-war, ultra-modern neighborhood and stop on by to check out our groovy wares.
Senor Amor and I are liquidating some of their own personal items as well as their excess inventory from Retropia! Do not miss the chance to score amazing vintage items at bargain basement prices. This is a great time to stock up on CHRISTMAS GIFTS. Items for sale include chairs, tables, lamps, pillows, figurines, telephones, art, sculpture, kitchen items, electronics, ephemera, clothing, bar ware, china sets, linens, books, magazines and much more.
So please, come by, say Hi, and find yourself a TREASURE.
WHEN: Saturday Oct. 17
TIME: 9am- 3pm (No early birds. Do not disturb tenants.)
WHERE:
3553 Moore Street, Los Angeles, CA 90066
Moore street between Marco and Palms.
One block East of Beethoven
Three blocks North of Venice
About 8 blocks West of Centinela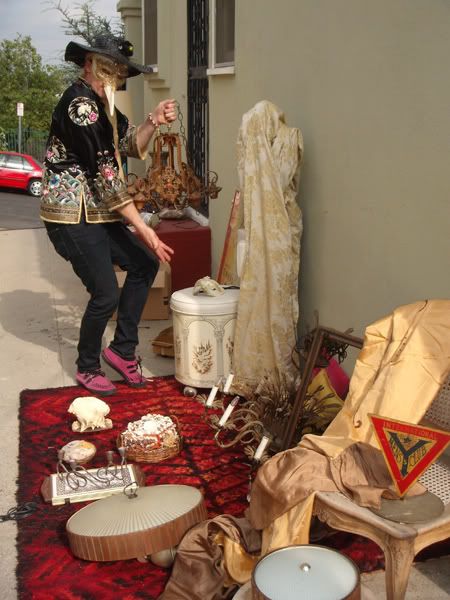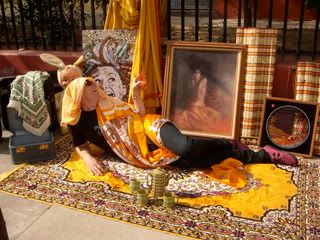 These are some pics from our last fabulous garage sale. Our friend Sugarpie (pictured) was so thrilled with wonderful finds that he could could not contain his glee.