Halloween is the time of year where everyone embraces the the darker side of life and set out to create their own macabre manors. I say, why hang a witch on the door once a year when you can add a little bit of witch to your decor? You don't have to be a Goth or a Vampire to frolic with the musty chic of unsettling decor. Add some taxidermy, a gilded skull, a Victorian portrait, a medical print, or a vase of white Calla Lilies and Voila! You are on your way to adding a little unrest to your nest. There are many wonderful examples that range from subtle to downright kitsch. In celebration of this wicked season, let's remember to inject a little bit of subversive humor into our surroundings and have a little fun.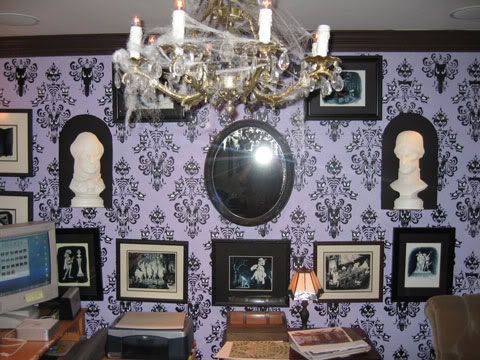 This Haunted Mansion themed office was created by super talented animator,James Lopez. Check out his amazing blog called Haunted Mansion Northside.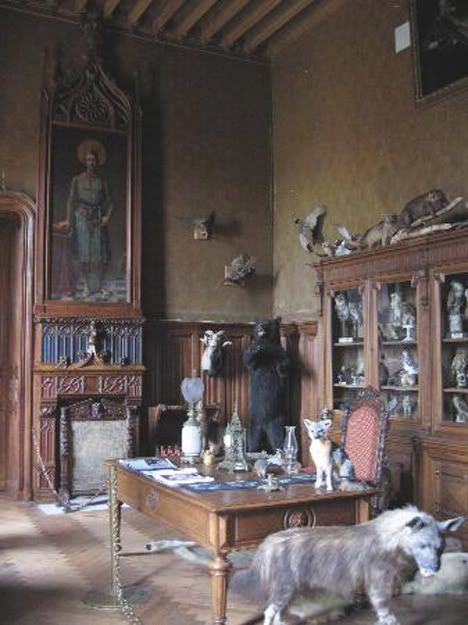 This creepy library where dead animals roam free is at Challain-la-Potherie in France.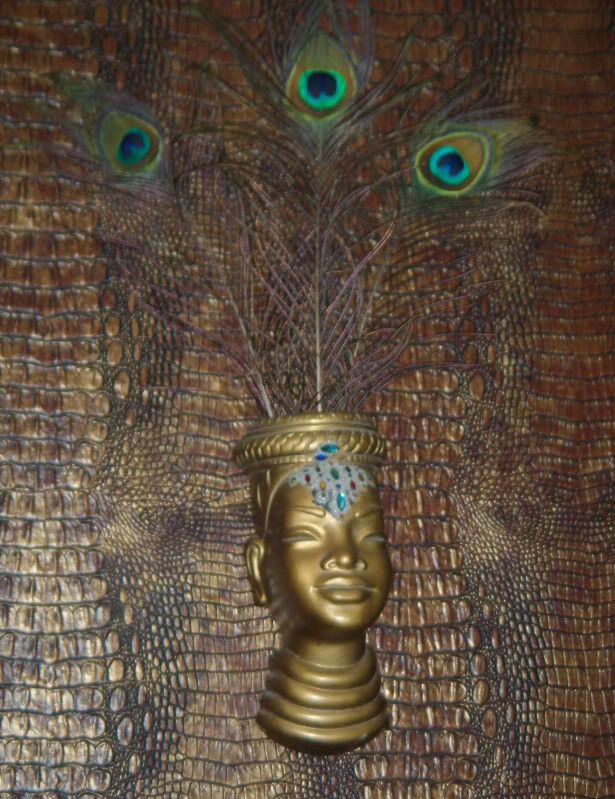 These two photos are of our spooky ookey entry. The brown and gold faux crocodile vinyl creates a stunning backdrop for all of our macabjects.